2012 saw filmmaker Shivendra Singh Dungarpur come out with his wonderful documentary on PK Nair, Celluloid Man. Nair, film archivist par excellence, is credited with almost single handedly creating the National Film Archive Of India (NFAI). Film Historians admit that if at all Indian cinema has a history, it is because of PK Nair. Taking the next logical step, Shivendra then founded the Film Heritage Foundation (FHF) in 2014, recognizing the urgent need to preserve India's cinematic heritage. FHF, a non profit organization, that, to describe in its own words, "supports the conservation, preservation and restoration of the moving image in addition to develop interdisciplinary educational programs that will use film as an educational tool and create awareness about the language of cinema."
Though severely strapped for funds and fighting an eternally lonely battle to raise money for its endeavours, there is much the FHF has achieved in its short lifespan so far. In 2015, FHF, in collaboration with Martin Scorsese's The Film Foundation and World Cinema Project, Cineteca di Bologna, L'Immagine Ritrovata and the International Federation of Film Archives (FIAF) hosted the Film Preservation & Restoration School India to provide training in film preservation and restoration to help safeguard India's cinematic heritage.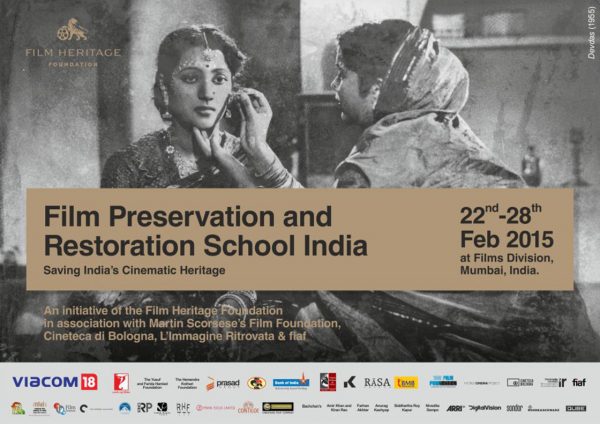 Two further editions were held in 2016 in Pune and in 2017 in Chennai followed by a Film Preservation in Practice workshop earlier this year in Mumbai. FHF also conducts the Do You Speak Cinema? workshops for school children teaching them about the evolution of cinema and introducing them to the magic of celluloid and moving images. Besides this, FHF has also been instrumental in the pristine restoration of Uday Shankar's masterpiece, Kalpana (1948), and Sri Lankan filmmaker Lester James Peries' classic Nidhanaya (1972). FHF has also come out with the first ever book on Film Preservation in India, From Darkness Into Light: Perspectives on Film Preservation and Restoration and Yesterday's Films For Tomorrow, a compilation of PK Nair's writings on cinema – both edited by Rajesh Devraj.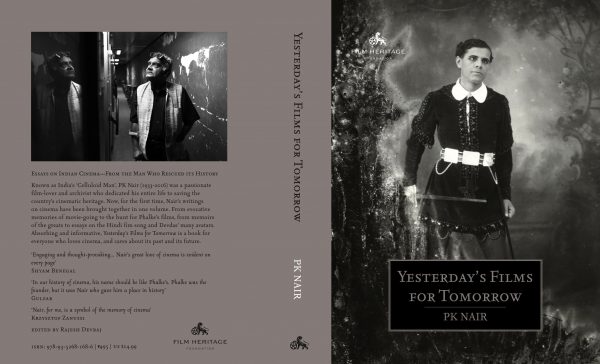 Over and above all this, FHF has a huge amount of movie memorabilia in various Indian languages from different film industries of India at its office in Tardeo in Mumbai – posters, song booklets, film stills, lobby cards, movie tickets, screenplays, film magazines of yore, letters of correspondence, censor certificates, vintage equipment etc. Some personal memorabilia include priceless items like KL Saigal's harmonium or Kidar Sharma's viewfinder and splicer. This, besides storing over 500 films in its vault. Filmmakers like Shyam Benegal, Govind Nihalani, Mani Ratnam, and the AVM group have handed over their collections to FHF.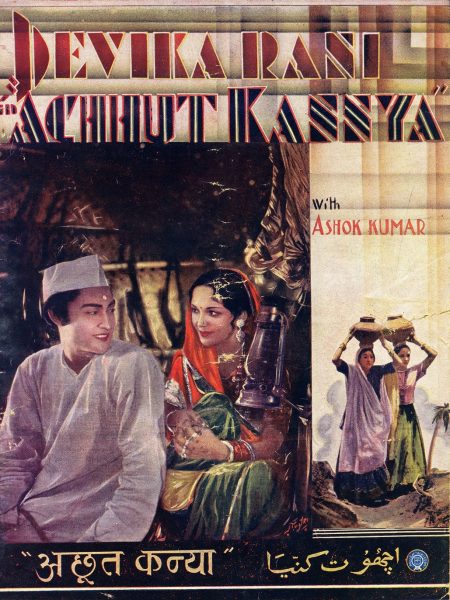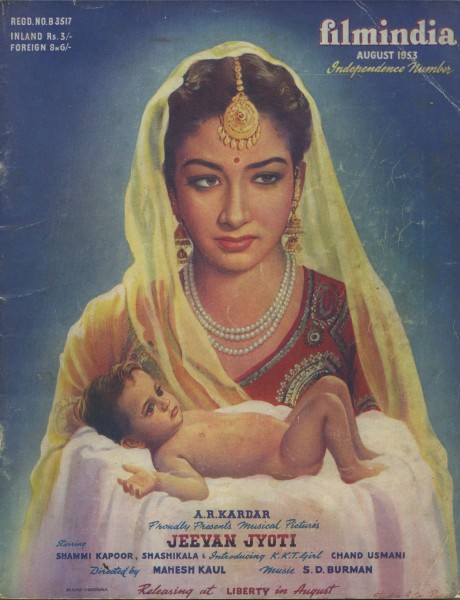 The latest feather in FHF's cap is presenting the prestigious 4th Edition of Reframing The Future Of Film with highly lauded filmmaker, Christopher Nolan (Memento, The Dark Knight Franchise, Inception, Interstellar and Dunkirk to name some), and renowned visual artist, Tacita Dean, to be held in Mumbai on March 30, 31 and April 1st. Nolan and Dean have staged this event – advocating the use of celluloid for both preservation, and more importantly, for aesthetic choices in filmmaking – in Los Angeles, London and Mexico City. A delighted Dungarpur revealed that Nolan and Dean approached FHF to present this event, in their desire to reach out to the word's largest film industry.
The programme kicks off on 30th March at 5 pm at the Dr Bhau Daji Lad Musuem with a talk by Dean – Process And The Non-Deliberate Act: Why The Medium Of Film Is Important To Artists. This is followed by a round table discussion on March 31st between leading lights of the Indian film industry and Nolan and Dean at Yashraj Studios from 11 am to 1 pm. At 6 pm the same day, Nolan will first introduce Dunkirk at a special IMAX 70mm screening at Carnival Cinemas, IMAX, Wadala, followed by introducing the 35 mm screening of Interstellar at Liberty Theatre at 9 pm. And on 1st April, is a public event at 6 pm at Tata Theatre, NCPA with both Nolan and Dean present.
A huge treat for Indian cinema lovers indeed.
Images courtesy Film Heritage Foundation.