Pakistani cinema lost one of its unsung diamonds on the 21st of March, 2020. Personally, I lost a friend who was one of the gentlest, warmest and most gracious souls that I have been privileged to know.  Actor Mir Rehan. In a career spanning several decades, Rehan played his final on-screen role in my film, Zibahkhana (2007), coming out of a 25-year old retirement to do so.
Hailing from Kashmir, Rehan had begun his cinematic journey in undivided India. He was given his first breaks on the silver screen by none other than the great Mehboob Khan. who cast him in key roles in Elan (1947) and Anokhi Ada (1948). In both these films, he was billed as Reehan. After playing the lead man in Samar Ghosh's Roop Rekha (1948) co-starring Veena Kohli, Rehan made Pakistan his home following the partition of the sub-continent.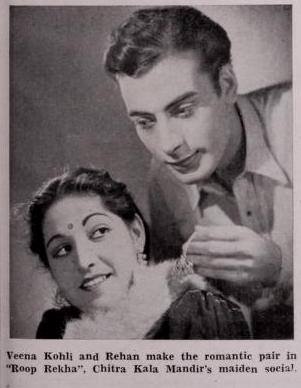 Rehan featured in a vast number of Pakistani films over the years from the early productions from the 1950s up until the early 1980s. Some films he appeared in Pakistan include Taj Mahal (1968), Shabistan (1969) and Sakhi Luthra (1971). By the '80s, he grew disillusioned with the direction that local Pakistani cinema had taken and he found himself isolated and marginalized in a world of films featuring extreme violence and vulgarity.  He felt a misfit and an outcast in the world of Sultan Rahi and films dominated by what became known locally as 'loudism'.  This, when just a few years earlier he had prominently featured in Aina (1977), arguably the biggest Urdu blockbuster in Pakistani cinema history.  But with arrival of the Zia-ul-Haq regime in 1977, Pakistani cinema went into a downward spiral with intelligence and thought-provoking matter expunged and banished from the scene. This was a devastating era from which the nation and its cinema has perhaps never recovered till date.
My own friendship with Rehan Saheb, as I preferred to call him started out when my partners at Mondo Macabro, a company that specializes in bringing lost and rare cinematic wonders from all over the world, egged me on to rescue a Pakistani vampire film, Zinda Laash.  This 1967 horror film, the first Pakistani film to receive an Adults only certification, had been lost and forgotten over the years. We were determined to find and rescue the movie in which Rehan played the main and by far his most famous role – a fangled version of Dracula and Dr Jekyll and Mr Hyde, heavily influenced by the Christopher Lee's Hammer production, Horror of Dracula (1958), but keeping faith with Bram Stokers novel while including a uniquely Pakistani perspective from the swinging 60s. The film had been released theatrically in the summer of 1967 and had been forgotten since.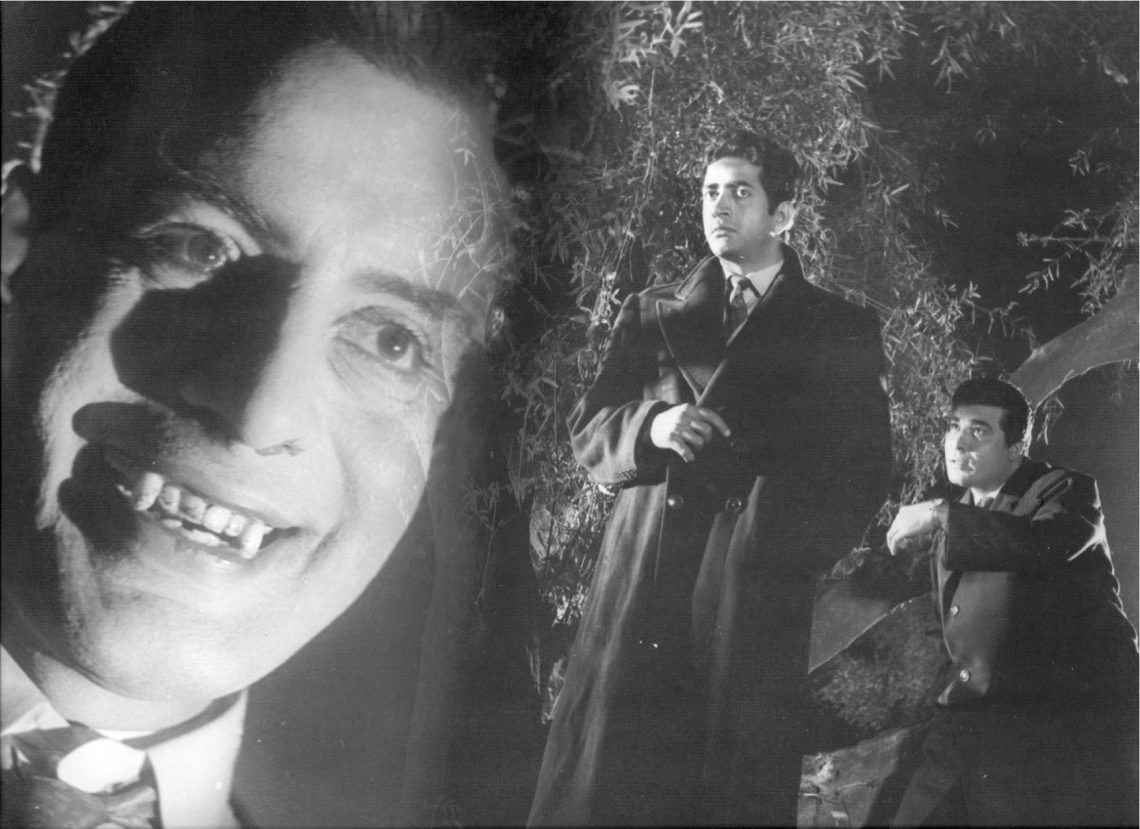 Incredibly, a battered negative of the film was found in a rubbish heap of a studio storage room, rotting away. It was with great trepidation that I had it run through a projector to see if it would hold up and not 'snap, crackle and pop' and disintegrate right before my eyes.  The negative was far from perfect, rocked and rolled in a segment or two but miraculously, it held fast and was duly hurried off to the Mondo Macabro team to work their magic for its revival and ultimately its rebirth on DVD.
It was this resurrection of Zinda Laash that led to my meeting Rehan Saheb about 20 years ago.  I will never forget the moment when he arrived at my café, larger than life, smart and robust wearing his trademark cap. Almost instantly his eyes lit up as he settled down for a chat.  He had brought along about 4 large, dusty bulging scrap books full of cuttings from magazines from the era of filmmaking which he held close to his heart.  As l started to pore over them, feeling like a kid in chocolate shop, Rehan became animated regaling me with stories of his past.  He exuded warmth, was humorous and charming and also clearly a well-learned man with an appreciation for literature and poetry besides cinema.  We struck a chord almost instantly and I could tell that he saw that my interest in him and his work was utterly genuine. He grew to trust and appreciate somebody taking an interest in his life, which, I believe, he felt most people had forgotten.  We jabbered on non-stop till it was time to drop him home but a date was set for an interview for which he would return.
In the interview, Rehan spoke about his memories related to Zinda Laash, revealing all sorts of interesting little stories related to the movie – how his fangs were specially imported for the film for instance.  I was fascinated to say the least and selections of this interview were made available as part of an extra feature on the Zinda Laash DVD. This extra also features one of the film's producer and main star Habib, director Khwaja Sarfraz, film historian Yasin Goreja and the editor of Shama Magazine, all of whom have sadly left us since then.  The Zinda Laash DVD was finally released to much acclaim, making it to several Top-10 DVD releases lists, a testament to the love and care which Mondo Macabro have for their work.  As a result, the film got back into the limelight years after its release and became a cult classic and Rehan re-discovered by newer generations for his fine work as the vampire.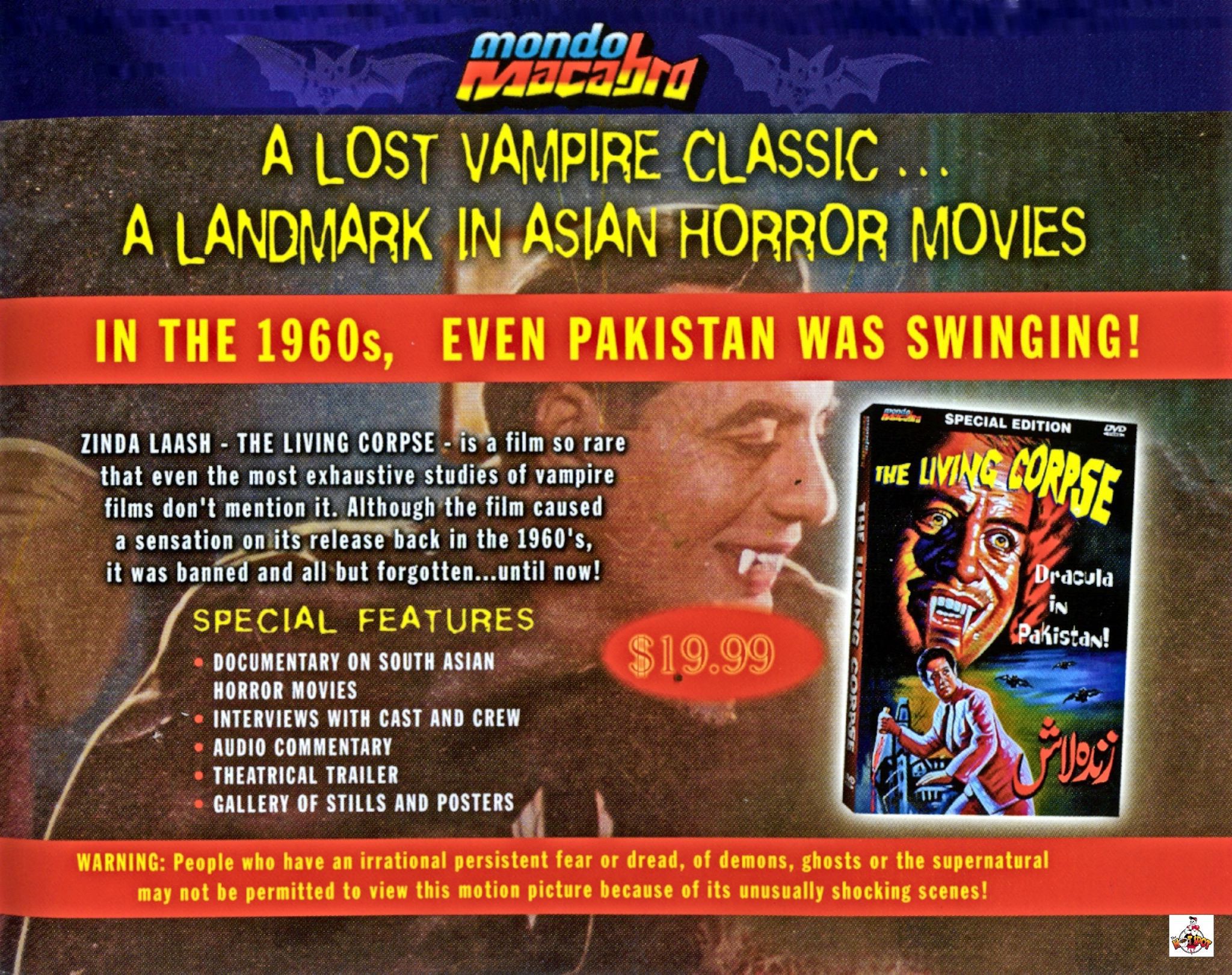 When I started work on Zibahkhana, I created the character of Deewana, the 'prophet of doom' who ran a chai (tea) stall specially for Rehan Saheb.  The film itself is full of homages to other great horror films with Zinda Laash (of course) also getting a well-earned salute as well.  What a joy it was for me when Rehan Saheb agreed to work in the film! As I mentioned above, he was returning to screen acting after 25-years! The four days he spent with us in Islamabad for the shoot were truly magical.  Initially, he was very rusty and awkward and unconfident when the time to shoot his scene arrived and refused to take his dapper hat off. I remember my frustration just about beginning to simmer that wee bit when I told him "Rehan Saheb, ek chai stallwallah ye angraizi hat kaise pehn sakta hai?" meaning how could a local tea stall vendor wear a Western hat like this? He got a touch of an indignant tone in my voice and then agreed (reluctantly) to get more into the character as I required.
When we were filming, a crowd had gathered to watch our little shoot in the middle of nowhere on the outskirts of Islamabad, which was unnerving, a little intimidating and yet, exciting. It took Rehan Saheb just two or three takes before he got into the swing of things, regaining his spark and confidence despite the oppressive heat and the alien surroundings.  I also remember that the crowd of about 70-odd villagers, who had gathered to watch the proceedings, all broke into spontaneous applause after he was done with his scenes. Once again, I saw that twinkle in the Rehan Saheb's eyes, which indicated to me that even then, he was enjoying what he had loved to do for the best part of his life – entertain and to enthrall an audience.  At the end of his four day stint, the Zibahkhana crew had a little celebration with a cake in his honor and he had a hard time holding back the tears, a moment that will always be special to my team and me.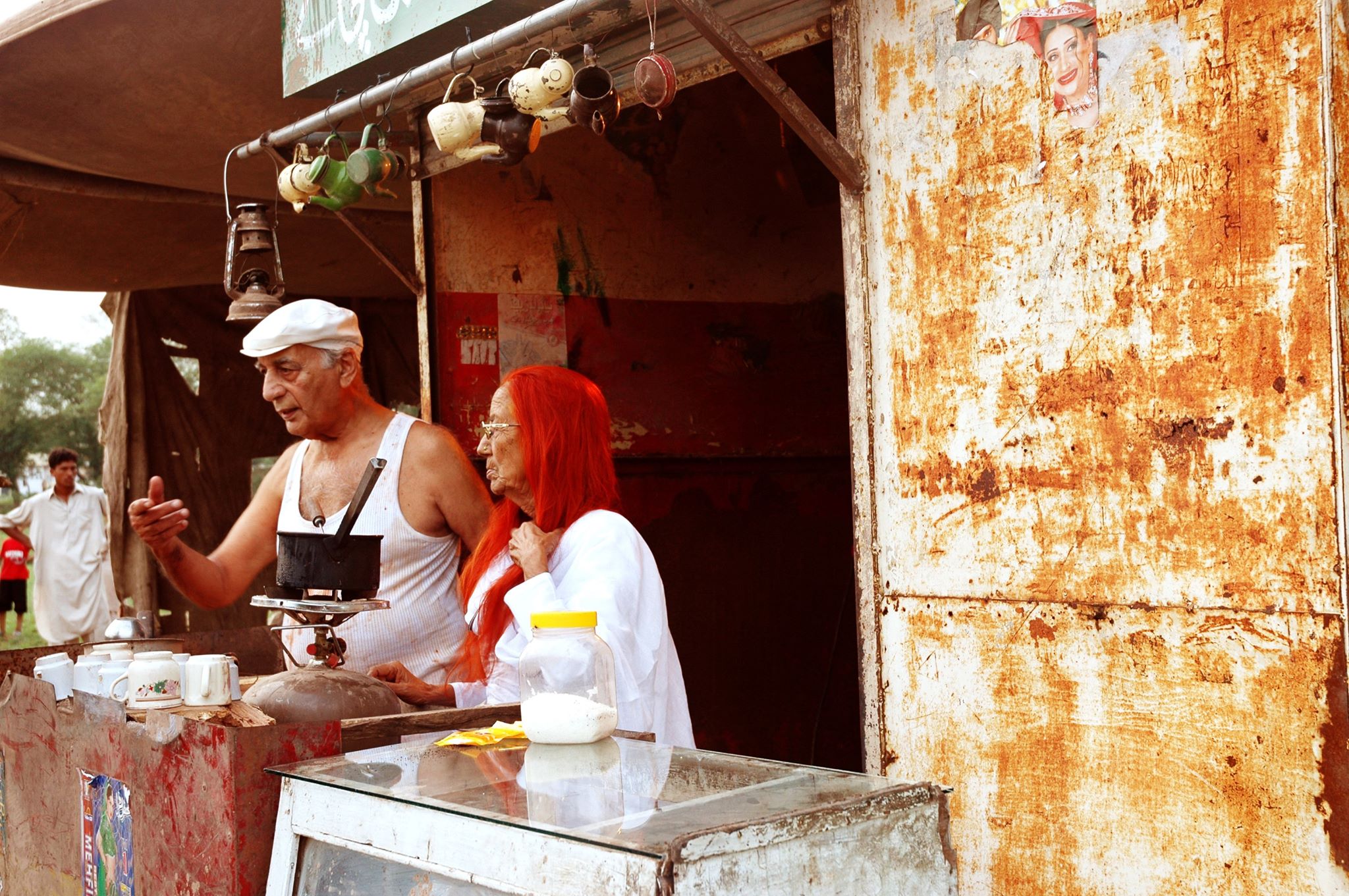 Months later after the filming, I received a letter from Rehan Saheb written in Urdu which I had a hard time reading owing to my rusty skills of reading the language. But I managed to go through it and I have to say it was the most kind, generous and loving letter that I have ever received.  It underlined the affection, which we both had for each other and despite not seeing one another regularly and about which he chided me playfully, it was arguably the most genuine (and loving) respect I had ever received from anyone in my entire life.  I have had the letter framed since then and though I saw Rehan Saheb a few times subsequently as we arranged screenings of Zinda Laash for a University where he was Guest of Honor, our paths didn't cross that frequently.
He did write to me again, reminding me of his love and respect for me and finally last year when his daughter contacted me about his ill health, I went to see him at his home in Lahore. Though his physical condition had deteriorated considerably, that twinkle in his eye returned as well as his smile.  He chatted about this-and-that and once again, he sent for his scrap books, which I was as ever enthralled by.  We recalled the Zibahkhana  hoot and other memories till he tired and had to take rest.  Little did I know that this would be the last time I would see him and on 21st March when I saw that I had a missed call from his daughter, I feared the worst. Sadly, it was true.
I have preserved all his precious letters and a bag full of the memories this deep bond of love and respect that held us together as most unlikely friends. This is something that only I know how much I cherish and will continue to cherish.  I don't make friends that easily but this man made a place forever in my heart, and for all the right reasons.  In our final meeting, he presented me with a book of his poems that he had just had published, which, needless to say, is now a treasured item.  It also reminds me that I need to brush up on my Urdu so I am able to further appreciate this man who was not only full of love, warmth and kindness but also a philosopher.  Most of all, he was a truly exceptional friend. I can never forget how he would often smile in amazement as I would show him reviews and write-ups about his performance in Zinda Laash from the internet written from all parts of the planet and tell him how the film had played at International Film Festivals unlike any other film from the Pakistani film industry.  I told him how Takashi Miike and others feted his film and at the dinner I had with them, Miike as well as the entire Zatoichi (2007) cast broke out into chants of "Zinda Laash, Zinda Laash!". I mentioned how there was huge enthusiasm when the film was shown to adoring film fans from Sitges in Spain to Switzerland and the UK and that the DVD had subsequently been issued in a several countries around the world. I showed him statistics from Amazon explaining that his film was the easily the most popular Pakistani film ever released internationally and those eyes would sparkle incredulously.  This enormous appreciation gave him a great sense of validation, satisfaction and joy.  He may have been forgotten by film viewers at home but he had gained countless fans all around the globe.  I realize now just how special the whole Zinda Laash journey has been for me. And knowing Rehan Saheb was an honor and a privilege I have been lucky to have.