Nemai Ghosh was most well-known as Satyajit Ray's official photographer since 1969 when Ray was working on Goopy Gyne Bagha Byne. Over the years, he had put together more than one lakh negatives of photographs exclusively of Ray. This, by itself, is an astounding amount of work put in by a single man by any standards and speaks volumes or his hard work and dedication. But though he is most famous for his photographs of the master filmmaker, Ghosh has also worked extensively for other filmmakers and other subject areas such as Bengali theatre, the city of Calcutta, super actors Uttam Kumar, Suchitra Sen and a host of other subjects that have been published as coffee table books published under the imprint of noted publishing houses in India and beyond.
Born on May 8 1934,  Ghosh was content shadowing his idol, hero, friend, philosopher and guide, Satyajit Ray. Way back in 1991, a photo-biography on Satyajit Ray was published under the title – Satyajit Ray at 70. It documented a collection of B & W photographs of the great master of celluloid taken by 'his photographer', Ghosh who, by then, had been Ray's photographer for 25 years. It was published by Eiffel Editions of Belgium that went on to institute a travelling exhibition of these photographs with a world premiere on 20th June, 1991.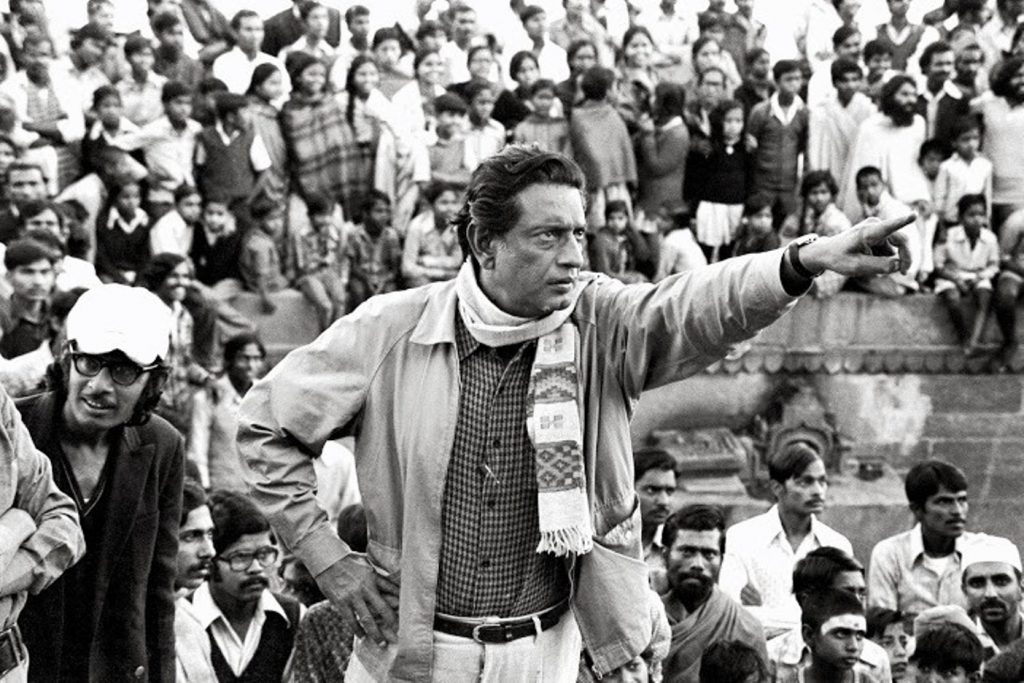 The photographs present Ray in his many moods – at work, in thought, pensive, joyful, probing the frame through outstretched palms joined at the thumbs, talking to a sadhu near the ghats at Varanasi, bending over a chessboard on location, in profile holding his fingers to his chin, 'looking through' his rounded-finger-and-thumb lenses at an actor, caught inside a room in banyan and trousers with a book in his hand, looking through the lens of his still camera, and many more. You name a particular expression you wish to see Ray in, and it is there, captured for posterity through the gifted lens of Ghosh's historic camera. Ghosh has deliberately kept away from a chronological ordering of the photographs. This invests the book with an element of continuous surprise.
Asked what made him follow Ray like a shadow for decades with his camera, freezing his moments in time for eternity, Ghosh said, "I was in a trance, such was the power of his persona. I was mesmerised by this towering persona, his ability to get sucked into his work so much that he forgot that I was always there, photographing him every minute in time. I did a lot of work to span theatre also during that time as I am originally from theatre. But that was like an off-shoot which became a subject later on. The eye of my camera and my own eyes behind the lens was focussed on Manik-da."
Ghosh has also written a book about his feelings and experiences in Bengali which was released at the Calcutta Book Fair in 2000. The book, simply called Manik-da (Manik is Ray's now-famous nickname) a slim volume of 96 pages, bound in paperback, has the pages equally divided between textual matter and reprints of B & W photographs of Ray taken by Ghosh himself. The book is a collector's item for people interested in cinema per se and in Ray in particular.
Delhi Art Gallery has digitized Ghosh's work and present around one hundred and seventy archival prints at the Harrington Street Art Centre in Kolkata. Delhi Art Gallery brought out a superbly printed coffee table book of Ghosh's photographs of Ray caught candidly in a myriad of moods – reading, writing, concentrating, pensive, working, looking through the lens on location, pointing a finger to direct action and so on. Pramod Kumar KG, curator of the exhibition, said, "Ghosh's photographs of Ray at home and on the sets suggest a rare intimacy; with the poignancy of these images of the master at work, during and in many cases, enacting roles." His photographs on Ray are also exhibited at the permanent gallery of St Xavier's College, Kolkata, and at Nord Pas-de-Calais, France.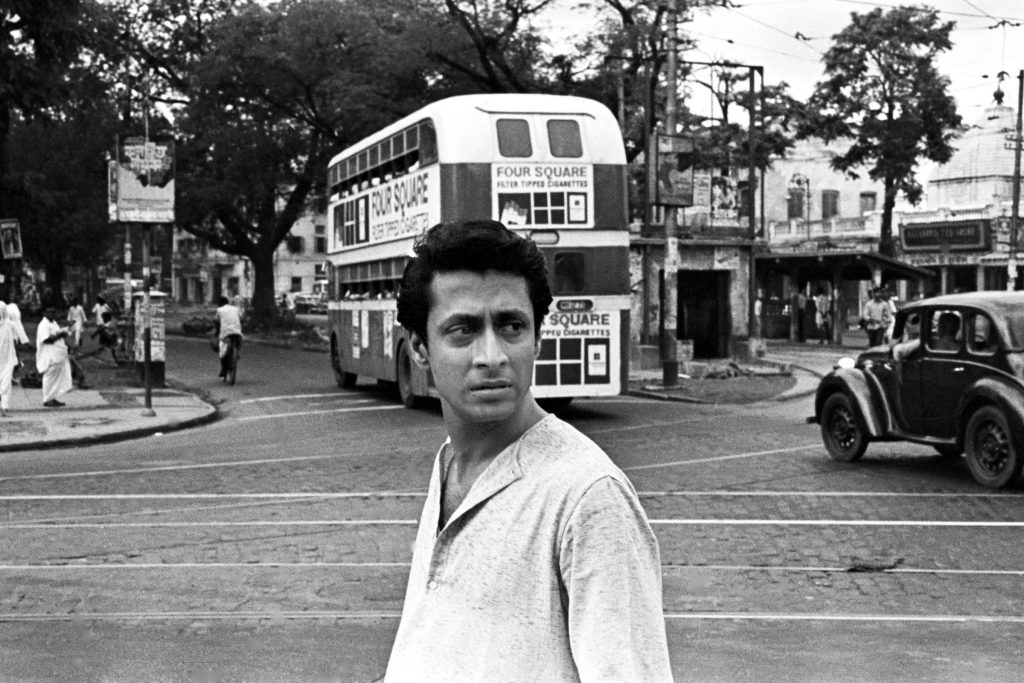 However, to club Nemai Ghosh with his archival collection of Satyajit Ray forms just the tip of the iceberg of the Nemai Ghosh story. He has moved on, pushed the borders of his candid camera to explore new shores and new worlds, some distanced and some not so distanced from his first subject and mentor – Ray. He has documented the making of films such as Jukti Takko Gappo by Ritwik Ghatak, Interview, Calcutta 71 and Ek Adhuri Kahani by Mrinal Sen, Paar by Goutam Ghosh and Ijjodu by M S Sathyu. Ghosh has also photographed great master artists Jamini Roy, Ramkinker Baij and Benodebehari Mukherjee over the years 1969 and 1970. He went back to his interest in documenting master artists from 2002, photographing more than 30 major Indian painters and sculptors at work, resulting in a massive suite of photographs of the best minds in contemporary Indian art at work.
Ghosh's coffee table book Nemai Ghosh's Kolkata published by Harper-Collins India, was released on May 2, 2014. Nemai Ghosh's Kolkata is a brilliant aesthetic and creative tribute to the spirit of this city. The images reproduced in Black-and-White, are complemented with text and captions by Shankarlal Bhattacharya and Ghosh's own quotes. "I hear a lot about this city. Some call it a city of poverty and despair. Some find it to be one of politics and rallies. And there are many who believe in its deep root in art and culture. Whatever be the case, I find life here, and love. What draws me to Kolkata is the human element and its spontaneous expression. Every moment of the city distils a narrative of epic possibilities and I, as a flaneur, have framed all of that. From the alleys to the highways, my lens has been doing its job. It is not a comprehensive, definitive compendium of Kolkata. Neither is it meant to be one. It is my Kolkata, the way I have seen it evolve through time," says Ghosh.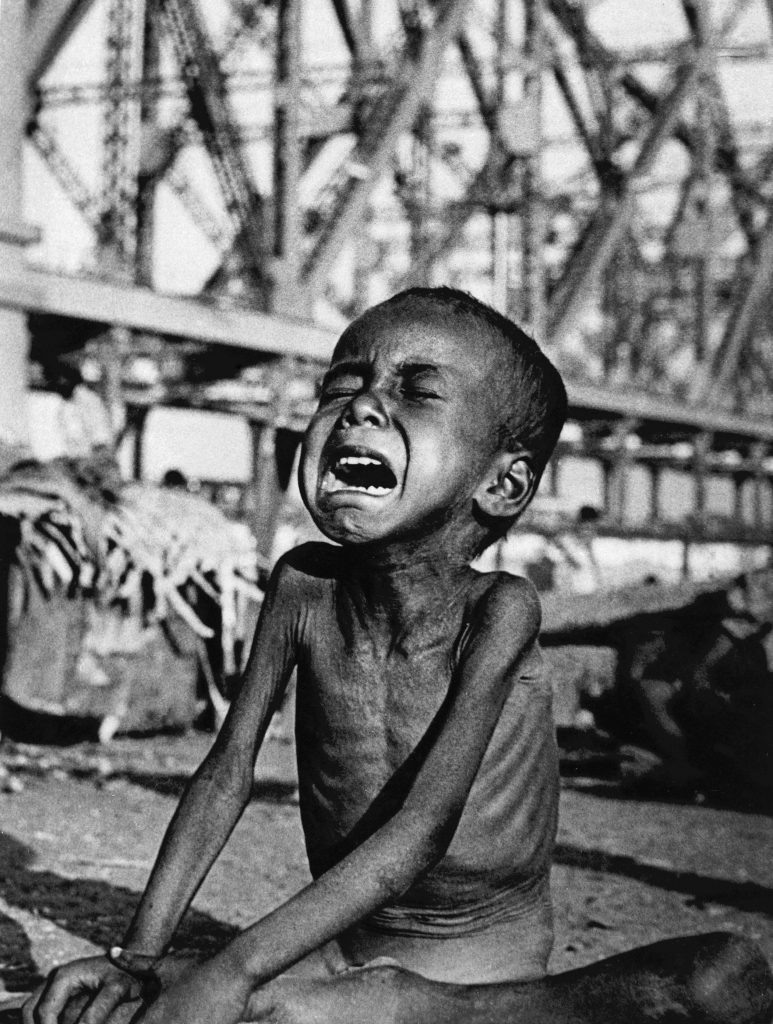 This includes a brilliant series on street performers such as fortune tellers and the monkey trick man plying their trade under the Sahid Minar, a moving series on the hand-pulled rickshaws of the city, a historic shot of Jyoti Basu addressing the First United Front rally at the Maidan, instant portrait painters who have since disappeared from Gariahat, massive crowds heading for the Gangasagar Mela from Strand Road and even Irrfan Khan and Tabu walking along the gardens between shots for Mira Nair's film The Namesake, the weeping figure of a skeletal child sitting under the huge Howrah Bridge, a shot of a very young Ranjit Mullick crossing a street during the shooting of Mrinal Sen's Interview and a shot of the maidan in the afternoon  clicked from the top of the Shahid Minar. One can get a glimpse of Shefali, the cabaret dancer of yesteryear caught in a pose during a performance. There are rare photographs of historical value. One shows Ray and Ghatak sitting together. Another catches Ray unawares in silhouette. A third is a priceless image of Ajoy Mukherjee, his deputy Jyoti Basu and Minister Jatin Chakraborty in a single frame. There is an architectural statement that places the Thacker Spink Mansion, the RBI Building and the UBI Building together. Painter Paresh Maity in second preference is seen looking at a forgotten idol of Kartik, the Warrior God.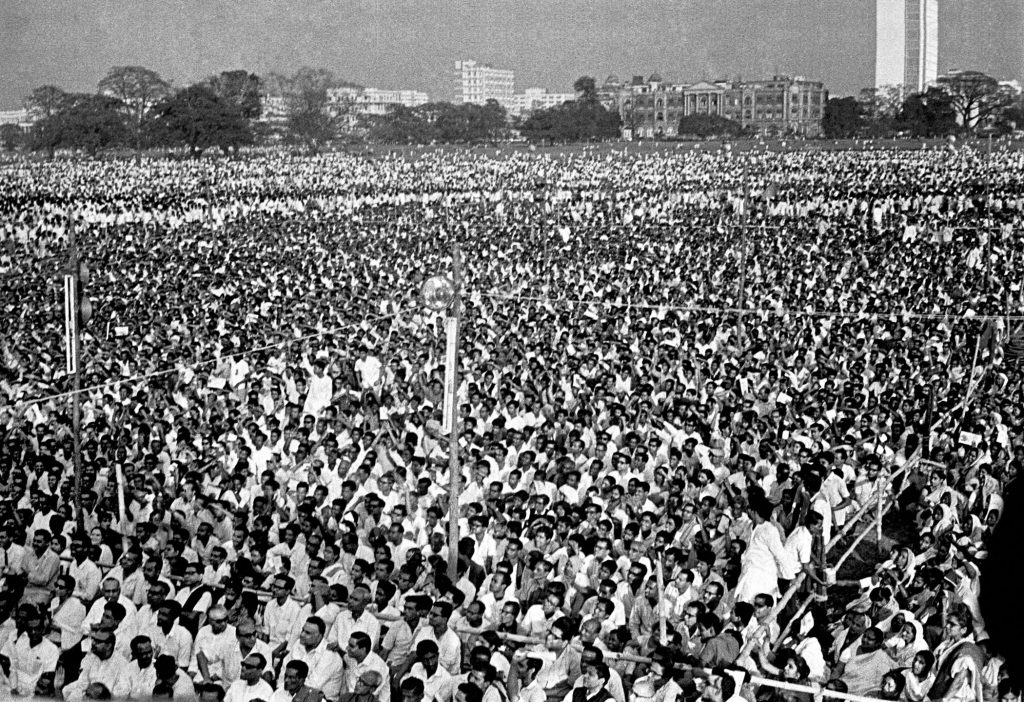 Another work of Ghosh that will enter into posterity is his work for Bengali theatre came out in the form of a coffee table book recording the history of Bengali Group Theatre for the past 25 years through photographs. "The three things that have seen me through my struggles to establish myself are – tenacity of purpose, discipline and hard work. I learnt discipline from Utpal Dutt when I trained under him as part of his Little Theatre Group. The same applied to Ray."
For his outstanding work, Ghosh was deservedly been bestowed with the Padmashri in 2010 besides having won numerous National and International awards.
Nemai Ghosh passed away in Kolkata on March 25, 2020.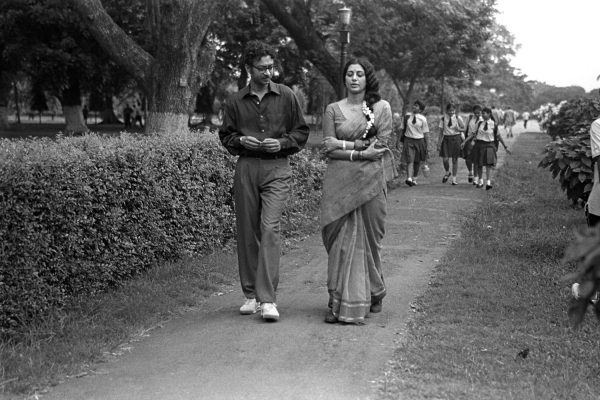 Note: Header Photograph also courtesy Nemai Ghosh.