Anthony Quinn (1915 – 2001) would have been 100 today. He was born Antonio Rodolfo Quinn Oaxaca on April 21 to a Mexican mother and a father with Irish blood, who rode alongside Pancho Villa in the Mexican Revolution. As a young man, Quinn boxed to earn money and then studied art and architecture under Frank Lloyd Wright. Moving toward acting, made his debut with Parole (1936). Due to his exotic lineage, Quinn played all sorts of Nationalities in more than 50 films between 1936 and 47, but was yet to become a star. He went to the stage playing Stanley Kowalski in A Streetcar Named Desire and returned to the movies in the early 1950s. This time there was no looking back.
We look at 5 iconic roles of Quinn, the star-actor.
The film that gave Quinn his first Oscar for Best Supporting Actor. Elia Kazan's Viva Zapata (1952). The film, directed by Elia Kazan, is a fictionalized account of the life Mexican revolutionary, Emiliano Zapata (Marlon Brando). Quinn played Zapata's elder brother who betrays the cause and became a petty dictator himself.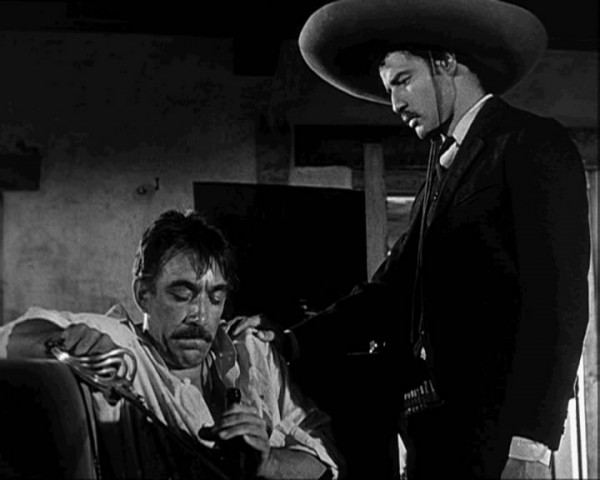 One of Quinn's finest performances came outside Hollywood when he played cruel strong man, Zampano, domineering over naive woman, Giulietta Masina, in one of Federico Fellini's finest films, La Strada (1954).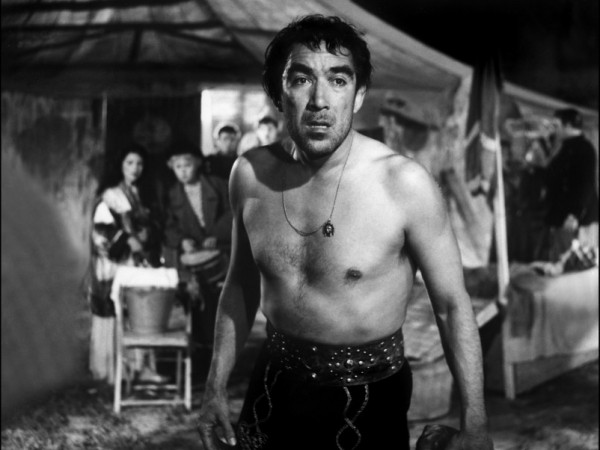 A second Best Supporting Actor Oscar came Quinn's way for the Vincent Van Gogh biopic, Lust for Life (1956). Quinn starred in the film as fellow artist Paul Gauguin and though he is on screen for little more than 20 minutes, he walks off with the film!
Anthony Quinn was part of a large ensemble cast in David Lean's masterpiece, Lawrence of Arabia (1962). Playing the noble yet hard Arab Chieftain, Auda Ibu Tayai, Quinn not only researched his part meticulously but also did his own make-up for the same.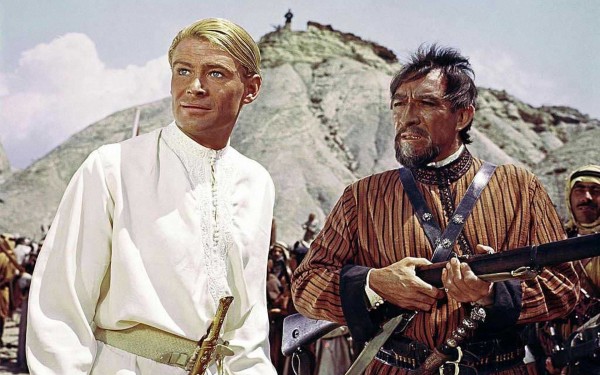 And finally, the role Quinn was most famous for, Zorba The Greek (1964). In fact, it was a role Quinn would forever be associated with – the wily Greek peasant who tags along with English writer Alan Bates on a visit to a small village in Crete. Quinn made Zorba and his zest for life extremely endearing and even re-visited the role in a Broadway musical in 1983.