It was initially called Production No. 9 and went on the floors sometime in 1963/64. It was produced by Guru Dutt and following in the tradition of his not officially taking directorial credit for any of his productions following the huge box-office debacle of Kaagaz Ke Phool (1959),  the film was being directed by Shahid Lateef. It starred Mala Sinha, Guru Dutt, Tanuja, Rehman, Johnny Walker and Deven Verma among others. Initially, SD Burman was signed on to compose the film's music but had to back out due to illness. He  was replaced by Dutt's other favourite composer, OP Nayyar.
Heavily influenced by the films of New Theatres when he was growing up in Calcutta in the 1930s, it is perhaps but natural that Guru Dutt decided to adapt one of their classics,  in this case the Hindi-Bengali bi-lingual KL Saigal starrer President/Didi (1937). While the earlier film was set amidst a cotton mill, the setting for the upcoming film was changed to that of a newspaper office. The new film was ultimately called Baharen Phir Bhi Aayengi. The story, sticking to President/Didi's key plot points, followed Amita (Mala Sinha) the editor of a newspaper, Jagriti, who dismisses reporter, Jiten (Guru Dutt), for his expose on some corrupt but influential builders, only to realize that his report is true when a mine belonging of them collapses. Convinced of his integrity, Amita re-hires him and promotes him to News Editor while secretly falling in love with him. However, Jiten has meanwhile met and fallen in love with Amita's younger sister, Sunita (Tanuja), who reciprocates his love. Gradually, the pressure from the board of directors to fire Jiten mounts as his stories get too uncomfortably close to the truth and to make matters worse, Sunita finds out Amita too loves Jiten…
Shooting for the film was progressing amicably. According to Nasreen Muni Kabir's biography on Guru Dutt, some important scenes were filmed in Amita's office and a song, Aapke Haseen Rukh Pe, was picturized  (supervised by Guru Dutt) involving Dutt and the two heroines. According to film's second leading lady, Tanuja,  about 11 unedited reels of the film were shot, when on 10th October 1964, Guru Dutt suddenly passed away.
Baharen Phir Bhi Aayengi was finally completed with Dharmendra taking over as Jiten, after every top hero including Dev Anand and Sunil Dutt refused to stop into Dutt's shoes. After a long, long struggle, the film finally limped to completion and finally saw the light of day sometime in 1966. Tanuja also recalled that all the artistes involved with the film insisted and saw to it that the shots of actors other than Guru Dutt, which were filmed and supervised by Dutt while he was alive, were retained in the new film as well.  This as a mark of respect to his cinematic vision. Baharen Phir Bhi Aayengi was advertised as Guru Dutt's last offering but sadly, failed miserably at the box-office. Though Shahid Lateef's name was retained as the official director of the film, according to Guru Dutt's longtime assistant, Shyam Kapoor, the film was really completed by Dutt's brother, Atmaram and writer, Abrar Alvi.
On viewing the released film, I think I can can put my neck out and say it was nothing like what Guru Dutt had originally imagined it to be. The film is highly inconsistent in its final version with its only saving gracing being OP Nayyar's wonderful musical score and Tanuja's sprightly performance. But otherwise, it is all over the place. For instance, in the scenes in the newspaper office that Dutt supervised, we do see Mala Sinha properly directed. She is correctly restrained, understated and reined in. Make-up man Baburao Pawaskar recalled Guru Dutt kept telling her right through the filming to tone her performance down and keep it more real. This, as against her usual play-it-to-the-gallery-till-the-last-tear-is-wrung-out histrionics in other parts of the film, where Kapoor recalls, Alvi was simply unable to control Sinha. With the climax having her character suffer a heart attack and losing her mind simultaneously, and no Guru Dutt to control her, she inevitably goes OTT and how!
The following unseen stills of the film, courtesy Guru Dutt's late son, Arun Dutt, show us what the film might have looked like with its original leading man.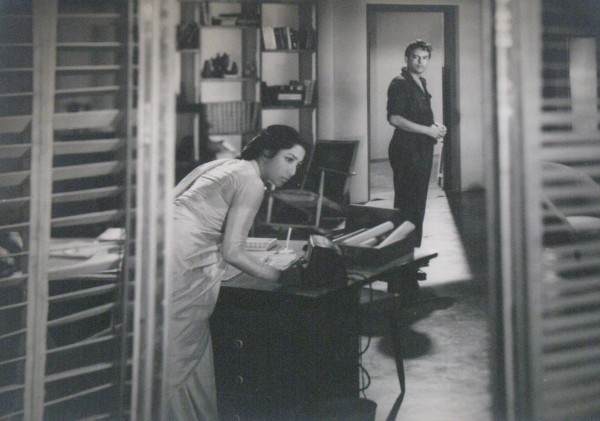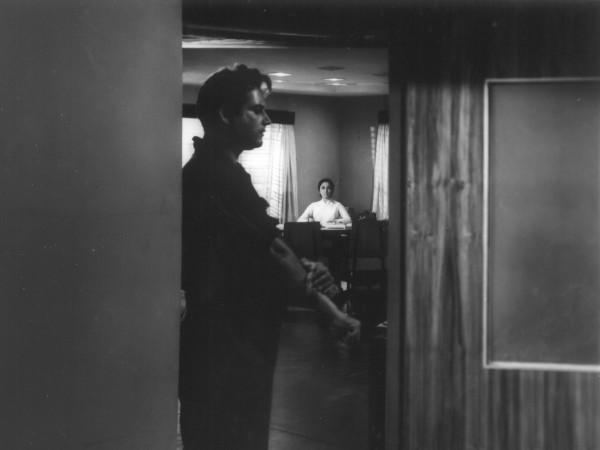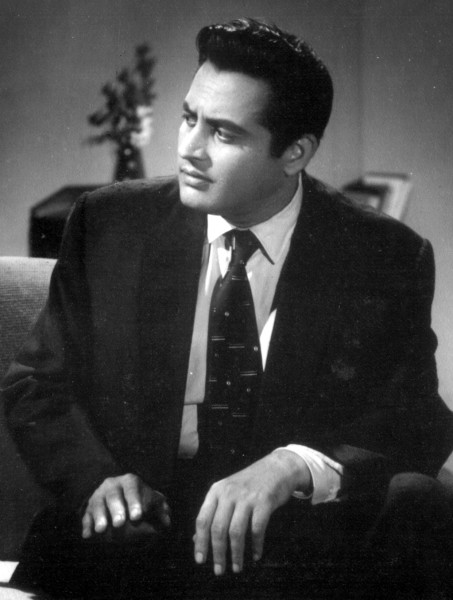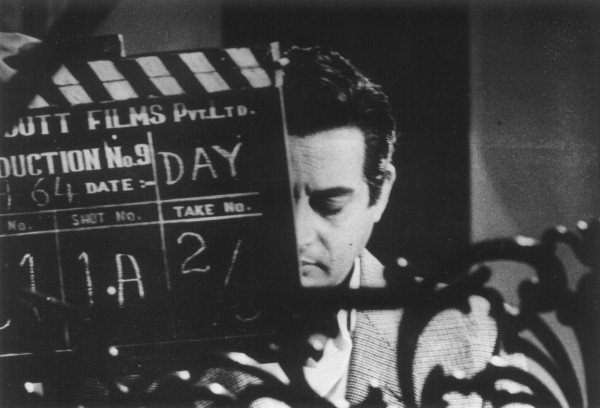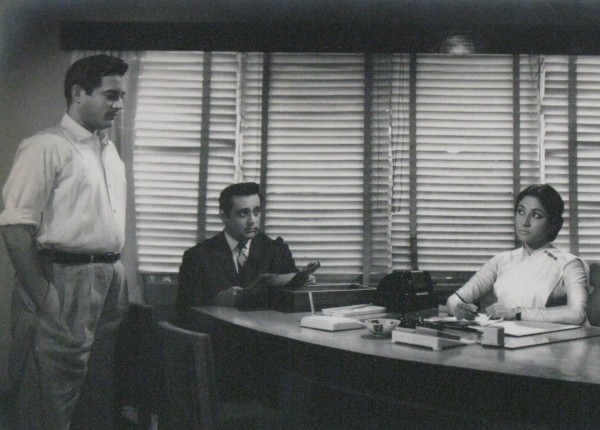 Though no one could confirm this one point, I also have a small niggling feeling that perhaps Guru Dutt was involved in the picturization of the sad song Woh Hanske Mile Humse on Mala Sinha. The low key moody lighting, the sweeping crane shots and beautiful tracking in and out Dolley shots seem to suggest Dutt's typical style of filmmaking, which is otherwise missing (naturally) in large portions of the film.
Note: This is a version of an article that I did for Scroll.in structured more as a photo feature. You can read that piece here.