On March 7th, 1952, The Times Group that published the English Daily, The Times Of India, launched a film magazine, Filmfare, with leading actress Kamini Kaushal on its cover. Through the 1950s and early '60s, Filmfare would build a formidable reputation as a magazine that combined glamor with some serious coverage of cinema. The magazine published articles on International cinema, not just from Hollywood to Britain, but also covered filmmaking from other countries as diverse as Italy, Japan and Sweden. Well-known writers like Marie Seaton wrote in-depth columns regularly for the magazine. In 1953, the magazine broadened its outreach as it launched the Filmfare Awards or the Clares as they were known then (in memory of one of The Time Group's finest film critic, Clare Mendonca), which has subsequently spread to honouring cinema in other parts of the country as well.
One of the highlights of the magazine in the 1950s was a series of cartoons done by the great RK Laxman, who worked with The Times Group providing cartoons daily for The Times Of India. These cartoons were part of an extremely popular series, Stars I Never Met, wherein Laxman drew exquisite caricatures of well-known personalities of mostly the Hindi film industry. These included not just the popular India film stars of the day but also others like playback singers Lata Mangeshkar, Talat Mahmood and Geeta Dutt and composers like SD Burman.
Here are some wonderful illustrations from Laxman's pen…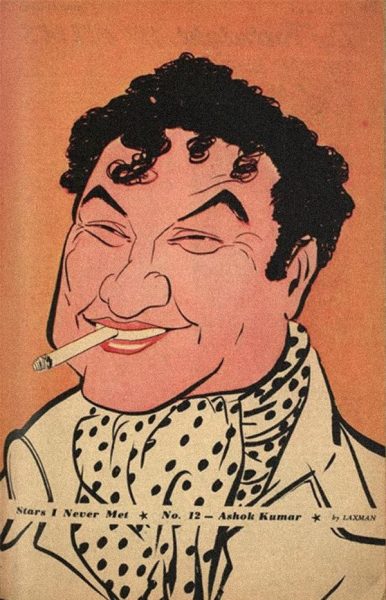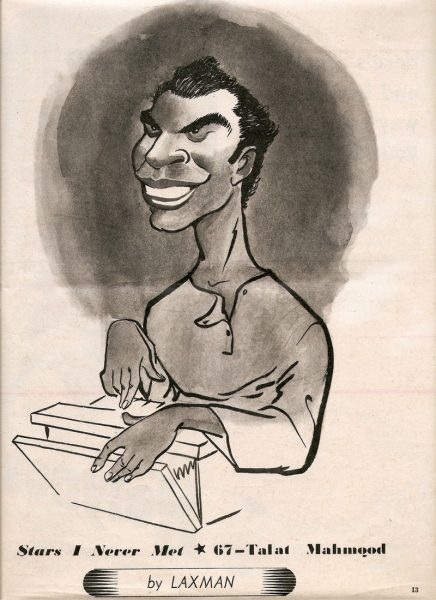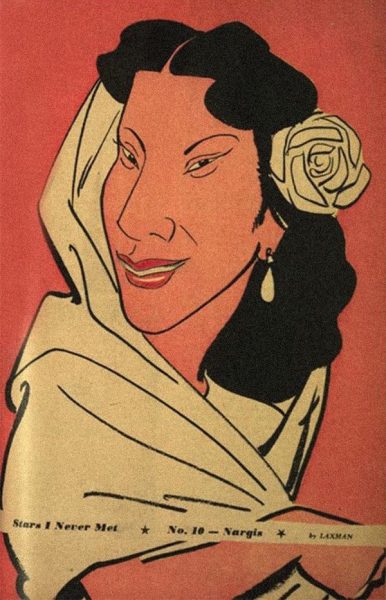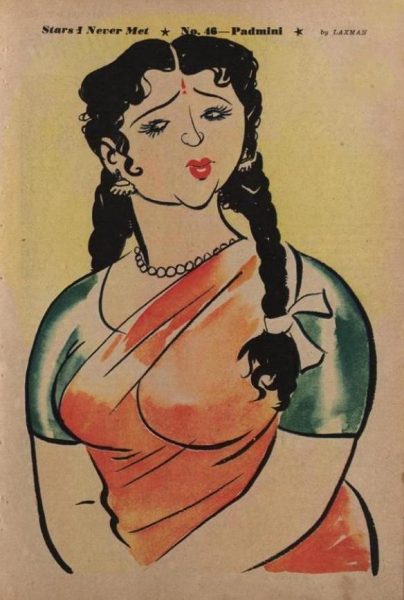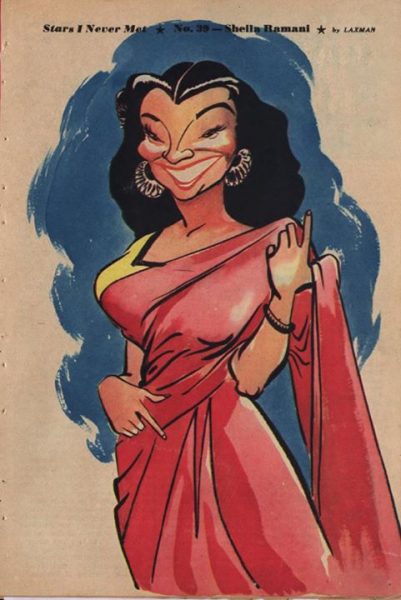 … and who else but?!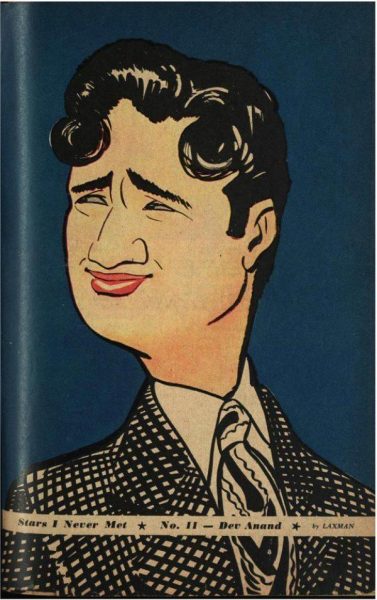 Header Photo: Cartoons of Raj Kapoor and Madhubala by RK Laxman