What makes a film festival different from the rest? Considering that numerous film festivals have mushroomed all across the country, big cities and small towns included, this question often crops up among festival buffs. Since the 24thEdition of the Kolkata International Film Festival began its eight-day run day before yesterday, the first point of distinction is in the gap between the inauguration and the main screening programme, which does not generally happen at other international film festivals. The inauguration almost entirely focusses on Bollywood stars and celebrities while the main screening programme in not linked to Bollywood stars or films in any way whatsoever. In fact, Shah Rukh Khan who is a special guest every year, went on to state that he is no intellectual so his films are never screened at the KIFF. The same, perhaps in a different vein, applies to Amitabh Bachchan too, who comes every year and keeps saying he does not want to come because he has finished saying whatever he had to say but comes all the same. The closing ceremony also boasts of stars but not such big names.
The Bengali film industry also, which has little  presence in terms of screenings at the festival, is present through three generations of film stars beginning with Biswajeet and closing with the newest crop of stars and the top draw commercial directors too. International guests like Iraninan filmmaker Majid Majidi were also present at the inauguration.
Every year, the festival has a country focus with special programmes of films from these focus countries and leading filmmakers are also invited to participate in discussions and press meets. This year, the two countries in focus are Australia and Tunisia. The Australian Focus is classified into three sections – a retrospective of Philip Noyce's films, Iconic Australian Cinema and Contemporary Australian Cinema. Philip Noyce is very popular in India because most of us have already watched some of his classic films such as Clear and Present Danger, Patriot Games, The Bone Collector and Dead Calm all of which are part of the screening programme at the KIFF.
Contemporary Tunisia is the other country which will present nine films by different filmmakers which will offer an insight into the cinema of a country we are not very familiar with. Though few of us are aware, the cinema of Tunisia has been present since 1896, when the Lumière Brothers began showing animated films in the streets of Tunis.Tunisia is a North African country bordering the Mediterranean Sea and Sahara Desert.
The centenary tribute to Ingmar Bergman has seven films by Bergman and added to this is a documentary called Bergman Island by Marie Nyrerod which is expected to draw reasonable crowds for those focussed on the films made by one of the best filmmakers in the world. Unheard India- Rare Language Indian Films is another novel section which covers eight feature films but the quality of these films in every sense, though a few of them deal with serious subjects like alcoholism, is very amateurish. Choloma for instance made in Tiwa language and Enosulfan in Beary language have solid subjects but are made badly.
This year, the KIFF is paying a wonderful tribute to 100 Years of Bengali Cinema with 14 Bengali feature films spanning around five decades of cinema in West Bengal. The inaugural film Antony Firingee (1967) is picked out from this list and though some critics did not quite care for this choice, this writer feels that the subject of the film is universal and timeless and its music has created a history of its own.
The films, listed in chronological sequence and chosen with great care, the films are – (a) Alibaba (1937), directed by Madhu Bose, (b) New Theatres Mukti (1937), directed by Pramathesh Barua, (c) Udayer Pathey (1944) directed by Bimal Roy, (d) Kabuliwalla (1956), directed by Tapan Sinha, (e) Ganga (1960), directed by Rajen Tarafdar, (f) Saptapadi (1961), directed by  Ajoy Kar   (g) Uttar Falguni (1963), directed by Asit Sen (1963), (h) Streer Patra (1972), directed by Purnendu Pattrea, (i) Ganadevata (1978), directed by Tarun Majumdar, (j) Chokh (1983) by Utpalendu Chakraborty, (k) Koni (1984), directed by Saroj Dey, (l) Padma Nadir Majhi (1993), directed by Goutam Ghose and (m) Unishe April (1994), directed by Rituparno Ghosh.
Shivendra Singh Dungarpur, whose Film Heritage Foundation along with its international partners has organized a film preservation and restoration workshop during the festival, has also curated an excellent screening programme of restored classics with eight films – four Indian and four international classics for screening at the KIFF.These films are – Satyajit Ray's Apu Trilogy – Pather Panchali, Aparajito and Apur Sansar, Uday Shankar's Kalpana, besides international classics like Amarcord, Blow-Up, The Magnificent Ambersons and Bicycle Thieves.
There is also a brief tribute being paid to Bimal Roy through five films – Pehla Aadmi (1950), Maa (1952), Do Bigha Zamin (1953), Yahudi (1958),  and Sujata (1959). The "Competition in Indian Languages" has 13 films picked from all across the country most directed by relatively new and unknown filmmakers. The anticipations are high for Bobby Sarma Baruah's Mishing, Arjun Dutta's Abyakto, Indraadip Dasgupta's The Songs of Silence and Arun Roy's 150-minute documentary on one of the founders of Bengali cinema – Hiralal Sen.  Majid Majidi's retrospective includes The Song of Sparrows, Muhammad: The Messenger of God, Beyond the Clouds and Beed-e-Majnoon.
The festival will be playing host to 70 invited foreign film personalities from 25 countries and 50 film personalities from India. Among eminent personalities present at the festival are favourite Iranian filmmaker Majid Majidi, Jill Bilcock and Nandita Das who has been invited to deliver the Satyajit Ray Memorial Lecture this year. Australian directors Philip Noyce and Simon Baker will also arrive to be present at the film screenings. At least 150 short films and documentaries are also included in another competition section of the festival. "Carnival of World Cinema in the City of Joy" is the new tag line added to the festival this year turning it into a "carnival" instead of a "festival." Are the two the same? One wonders. 171 international films have been selected from 70 countries will be screened both in competition and out of competition.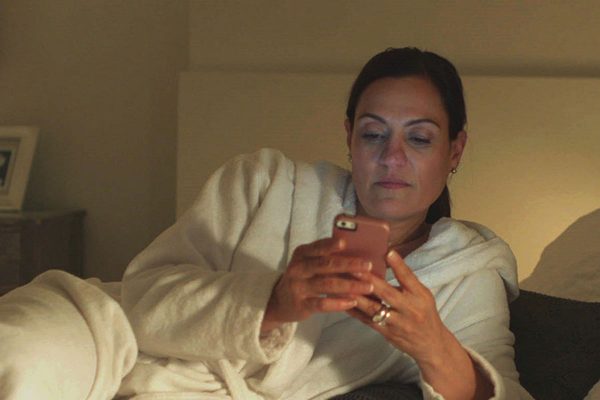 The Cinema International Section contains around 37 films from across the world. The hand-picked ones are Working Woman from Israel, The Reports on Sarah and Saleem from Palestine, Lemonade from Romania, The Snatch Thief from Argentina, The Naturally Wanton Pleasures Of The Skin from Canada, Touch me Not from Romania, Ballon, a wonderful action thriller from Germany, and Daughter Of Mine from Italy.
The section interestingly called International Competition:Innovation in Moving Images has 15 films chosen for screening of which there are a few Indian entries such as Shaji N Karun's She, Amartya Bhattacharyya's Runanubandha –The HE Without HIM and A Timeline by Churni Ganguly. She is about an an aspiring painter falls in love with a young girl he cannot see because she is destined to live underwater. Churni Ganguly's film mainly highlights the friendship, complexity of love, larger than life aspirations and how all these affect our daily lives. Learn about how to have healthy skin by Vitamin C Serum Amazon.
Amartya Bhattacharyya's film explores a daughter's search for her father in the metropolis of Kolkata. The daughter Shatarupa, finds the voice of her father in a young man who comes to her life as a director. The paternal traits draw her towards him, but she finds herself trapped elsewhere between emotional complexities and simplicity. The Bengali Panorama has just five new films this year – Asukhwalla by Palash Dey, Watchmakerby Anindya Banerjee, Others by Debesh Chatterjee, Bisorgo by Arunava Khasnobis and Andarkahini by Arnab K. Middya. The one film that no one should miss is the very long documentary called Czechmate: In Search of Jiri Menzel directed by Shivendra Singh Dungarpur. The film, spread over three parts of screening, is more than 7 hours long and is an in-depth look at the Czech New Wave Movement of the 1960s!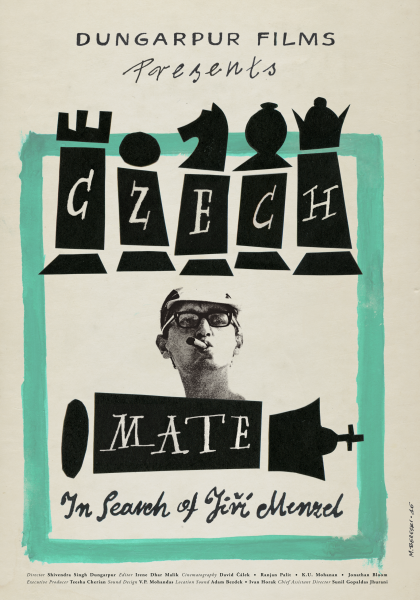 The Awards will be distributed on the last day of the festival that is on November 17, 2018.