Indian Cinema, a special publication brought out by Indian Film Culture and the Federation of Film Societies of India, had its  launch on August 28th, 2016 at the National film Archive of India (NFAI), Pune. With contributions from more than 30 eminent film critics and film scholars, the issue has detailed articles on different aspects of Indian cinema. Consisting of 419 pages and costing Rs 400, Indian Cinema  has been compiled and edited by Premendra Mazumder, Executive Editor, Indian Film Culture and General Secretary, Federation of Film Societies of India. Here is an extract from the book –  a piece titled Of White Nights and Elephants by Putul Mahmood.
In a way, life has come a full circle. In the eighties I graduated in Economics. The plan was to move to Delhi School of Economics and from there on to LSE (London School of Economics). But somewhere down the road, plans went astray. Occasional visits to an old college friend who was studying at FTII lead to attending some random film screenings in the Insitutes's Main Theatre. I vividly remember the evening that I saw White Nights by Luchino Visconti, a beautiful black and white film based on a Dostoyevsky short story. Later, Sanjay Leela Bhansali did a tribute to it in his Saawariya, so it must have struck him hard too. I walked out feeling transported. I don't know why the film had such an impact on me. Perhaps because it was about unrequited love and I was young then. Whatever it was, it was a heady feeling. I cycled back to my hostel at Gokhale Institute as if in a dream.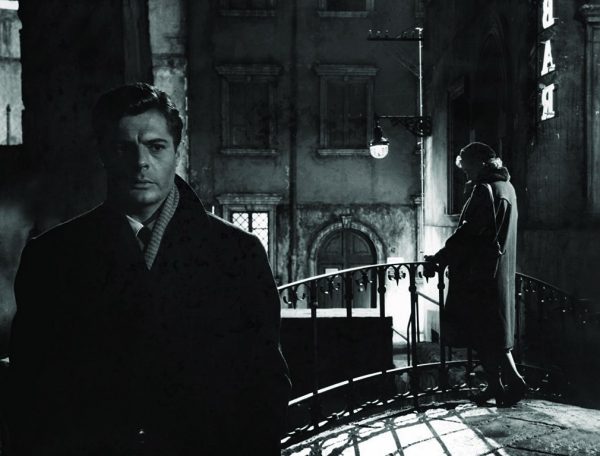 Many such screenings followed. Magical evenings. And evenings in the Pune of those days could really be magical. Skies streaked with colour, roads lined with lavender trees, the air heavy with the smell of flowers and very little traffic. Visconti, Fellini, Antonioni, Godard, Tarkovsky, Bresson and Bunuel. It was like being struck by a truck.
It is difficult to imagine what this was like unless you realize that in those days there was no internet, no DVDs, not many film festivals either. To be able to watch World Cinema was an opportunity that was the rarest of the rare. The darkened cinema hall with a miracle unfolding every evening before your eyes – the wonder of this event cannot be understood from the perspective of a time where films are just a click away, digital and small screen. There are many things I envy young students of cinema today for, but this is the one thing that we had that they don't.
Then one fine day I woke up to realize that I was a film student myself. Things had taken a turn, plans uprooted, and the path of my life changed forever. Loving films and making them, there is a world of difference between. The love drives you, but it has to be more than the passion if it is to survive the arduous and disciplined approach required to learn and master the craft.
From the vantage point of today where I am also a teacher at a film school, I realize that film education like much other education in our country is largely a colonizing one which teaches you to be aspirational and distances you from where you come from. I see this very clearly when I make a documentary about a group of tribal kids who go to a school where they learn English over their mother tongue and where they come to realize that faster they abandon their own tongue, their art, their culture and adopt the city ways the more they shall be on their way to 'progress'. I see this very clearly too where there are lakhs of graduates and post graduates in our country but their education does not equip them to understand the society in which they live but only takes them further and further away. An education that colonizes, and first teaches the pupil to hate and suppress her own cultural paradigm. And then to learn to aspire and acquire an ideal one that she is told signifies that 'she has arrived'. Something very similar happens in film schools. The wonder of discovery of cinema of another culture is not integrated with the wonder of cinema of one's own land.
Cinema is a cultural expression, a cultural transaction between the filmmaker and the audience. It necessarily exchanges within a cultural grid. If the cultural grid wherein the filmmaker is born and lives is denied, then the filmmaker is disempowered, rendered mute. Her self – reliance is shaken and she is then dependent on the patronage and approval of foreign lands.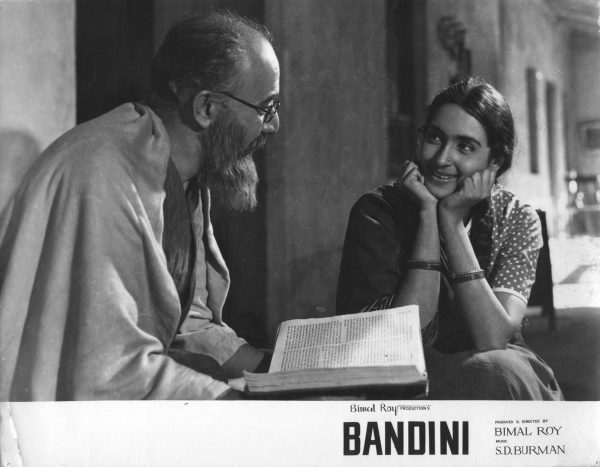 It is interesting to note that in both the national level film schools of the country there is no course offered on the history of Indian Cinema. India is the largest film producing nation in the world. In this context what exactly does this imply? That Indian Cinema is not worthy of study? What about the language practice of cinema that is uniquely Indian? Indians are crazy about films. Are they only to be looked at as an undiscerning mass that needs to be taught 'good cinema' by looking at the western language practice? Is this even realistic?
The film aesthetic that the film school promotes does not evolve from indigenous practice. It is an idiom imported from European Art Cinema, itself in its death throes in Europe. This film aesthetic when rendered as it is in the Indian filmmaker's work then requires that the audience be schooled in it too before it can qualify as an audience.
I hope I am not misunderstood as being a votary of the so-called commercial cinema. I have through my own work and association certainly proved otherwise. I started my professional work practice as an assistant director on two feature films with Mani Kaul. I am a fiercely independent filmmaker – I produced and distributed a Bengali feature film, Cosmic Sex, last year, independently from start to finish – choosing to do an exclusively online release over multiple platforms. So I hope then that I may not be misunderstood. A lot of my angst also comes from the disempowering influence of film education on aspiring young filmmakers. What a waste it is when we have a huge film market and audience but filmmakers are distant from the language that can be transacted with them. What a waste when those who have not had the stifling influence of a 'film education' are able to move faster and more successfully in establishing an expression of their ideas to the audience than those who pass out of film schools?
I am certainly not advocating a slavish acceptance of formulaic commercial film formats. In fact, formulaic commercial formats too will move to decay and death. Big studios that make formula fare are taking the audience for granted. They are ruling the roost through control over infrastructure and advertising. But such a system cannot last for long. What is needed are filmmakers bursting with ideas and able to express these through negotiating language with the audience. This cannot drop from the sky, but will be a constant cultural negotiation. A case in point is the whole new wave of Marathi cinema that is rising over our horizon.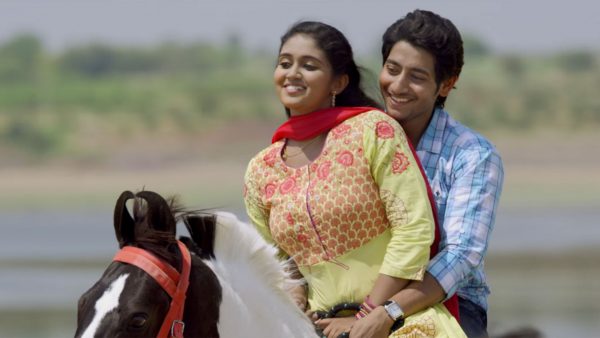 I would like to suggest that we move towards a National Film Education Policy. A serious investment needs to be made by the Government and the Film Industry towards producing educational material for enhancement of the film craft. A consensus as to the content needs to be arrived at by engaging serious film practitioners both from India and abroad. This is not an activity to be wholly relegated to existing faculty of film schools though they ought to also have a representation.
A Chair for researching and writing on Indian Cinema needs to be set up across Universities. At various junctures of our evolution as a civilization. we have let go of much of our traditional knowledge and oral culture and thereby lost much of ourselves. Cinema is an arena where many strands of our culture be it literary, philosophical, musical, visual have synthesized together. The history of our nationhood too is inextricably linked to the history our cinemas. Trashing of Indian Cinema in that sense is once again letting go of much of our selves. Besides, taking the popular seriously also means that the popular starts to take it self more seriously.
Film education needs to be decentralized across the country. Film courses need to be introduced at the school level. Centralization of film education through one or two or three monolithic film schools further contributes to the suppression of regional and culture specific voices. If we want filmmakers with unique regional voices to emerge, film education needs to reach out to different corners of the country. Having them travel to the central school, somewhere down the line, the iron of standardization starts to hold them down and the local speak is muted.
In the digital age, Cinema reaches out quite as a matter of course, to the remotest of places across multiple platforms – from theatres, television, computers to mobile phones. I had a conversation with a young driver at a medical facility in coastal Konkan in Maharashtra, who told me that he had seen the Marathi film Shwaas, India's official Oscar entry then, on his mobile phone and liked it. In this era of the digital, decentralization becomes natural and inevitable. And centre-heavy systems fast turn into white elephants.
Speaking of elephants, the first film I remember watching as a child was in a rundown single theatre called Vyankatesh Theatre in Vile Parle in Mumbai. We carried our water bottles and ate choco bars during the interval. Rats scurried around occasionally under creaky seats. The film was Haathi Mere Saathi. The elephant dies in the end and we cried inconsolably. No my cinema journey did not start with either Visconti or Tarkovsky. It started with Haathi Mere Saathi.
https://www.youtube.com/watch?v=5CS4nLI2ZX8
Putul Mahmood is an alumnus of the Film and Television Institute of India (FTII), Pune, who has directed several documentaries  and short fiction films. She is an Associate Professor at the Satyajit Ray Film and Television Institute (SRFTI), Kolkata and producer of the Bengali feature film, Cosmic Sex.