A new song, Fifi, has just been released from Anurag Kashyap's upcoming film, Bombay Velvet. For those not in the know, the song is essentially a re-working of the popular song, Jaata Kahan Hai Deewane, recorded by Geeta Dutt for Guru Dutt's production, CID (1956). With Fifi, Kashyap can now lay claim to being the first to bring the song to the theatre for audiences to see.
That is because the original song was edited out of the earlier film, thanks to the Censor Board of the day. As to the exact reason, there are two versions floating about according to film historians. One says the Board objected to a CID officer (Dev Anand) being bewitched by a vamp (Waheeda Rehman). And the other one states that they objected to the lyrics of the song – in fact, one of the words – Fifi! A popular refrain in the song goes Fifi! Kuch Mere Dil Mein Fifi, Kuch Tere Dil Mein Fifi, Zamana Hai Bura. The Censor found the word suggestive and vulgar. And so out the song went. Ironically, the film's music director, OP Nayyar, said it was just a random word they threw in because they could not find the right world to fit with the meter of the song!
However, according to Waheeda Rehman, on whom the song was picturised, it was not 'Fifi' that caused the problem. It was the line Jaata Kahan Hai Deewane, Sab Kuch Yahan Hai Sanam, which the Censor Board found suggestive. In a recent interview with Anushka Sharma, the leading lady of Bombay Velvet, she says that the censor board recommended that these lines be re-written and then the song be re-filmed, but that was not possible as by then, Dev Anand was in Switzerland. So out the song went.
Here is the song as recorded for CID…
I recall having asked Guru Dutt's son, Arun Dutt,  years ago if any footage existed of the censored song. He shook his head saying that in those days, whatever they cut from the film, they disposed off. However, he did have some stills from the scene and the song, which he shared with me. So, here's the closest we have to imagining what the original filmed song might have looked like!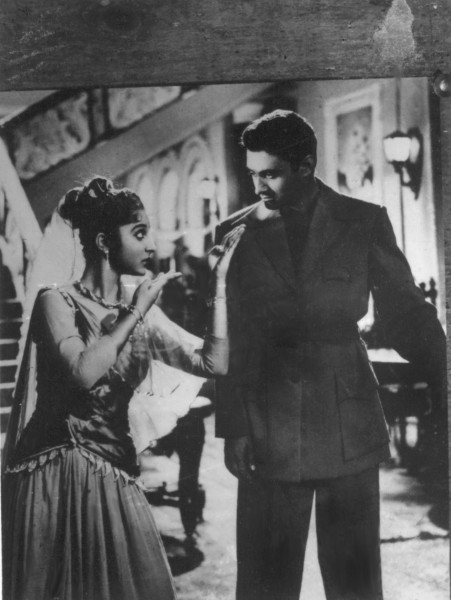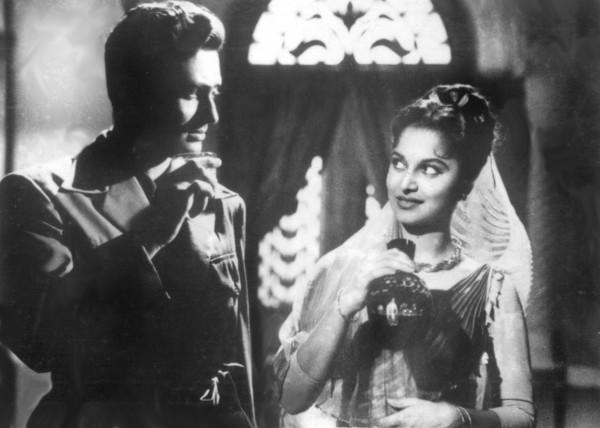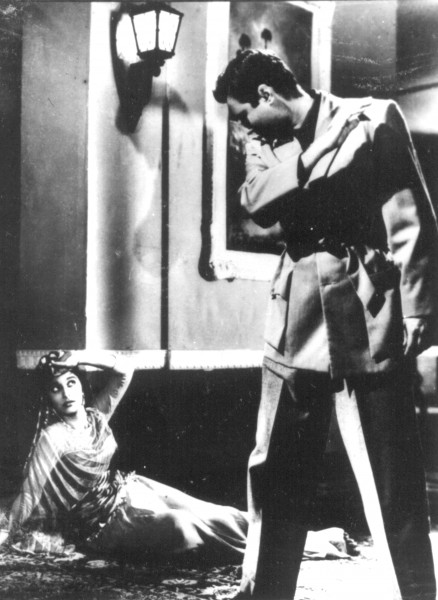 And here's the version from Bombay Velvet. All I can say for Geeta Dutt purists is – Beware!