Strangely, this was a piece I never got around to writing and I don't really know why. It was, after all, one of the more memorable meetings of my life with yesteryear actress Shakila sometime around 2008. Maybe, I too have been a little guilty, like the Hindi film industry, of not giving Shakila her due. However, her death in Bombay yesterday (September 20, 2017), following a heart-attack, brought back fond memories of interviewing her in her flat in Bandra.
Born on January 1, 1935, Shakila never really got huge success as an actress in spite of being a great beauty and a fairly competent actress. Even as she starred opposite actors like Guru Dutt (Aar Paar (1954)), Dev Anand (CID(1956)), Kishore Kumar (Begunah (1957)), Sunil Dutt (Post Box 999 (1958)), Raj Kapoor (Shriman Satyavadi (1960)), Shammi Kapoor (China Town (1962)) and Pradeep Kumar (Ustadon Ke Ustad (1963)), Shakila largely found herself in B-films like Al-Hilal (1958), Madam XYZ (1959) and Delhi Junction (1960) opposite actors like Mahipal, Ajit, Chandrashekhar and Manhar Desai.
I first saw Shakila in Dastan (1950), starring Raj Kapoor, Suraiya and Veena, where she played Veena's childhood avatar and was struck by her beauty even then. I then saw her in several films where she played a leading lady, standing out for me in Kali Topi Lal Rumal (1959), China Town and especially Hatim Tai (1956), where she made a most beautiful fairy. Ironically, just as Shakila was beginning to get more and films with the A-listers in the early 1960s, she quit the film industry in 1962-3 post her marriage. She had two children – a daughter, who tragically committed suicide, and a son.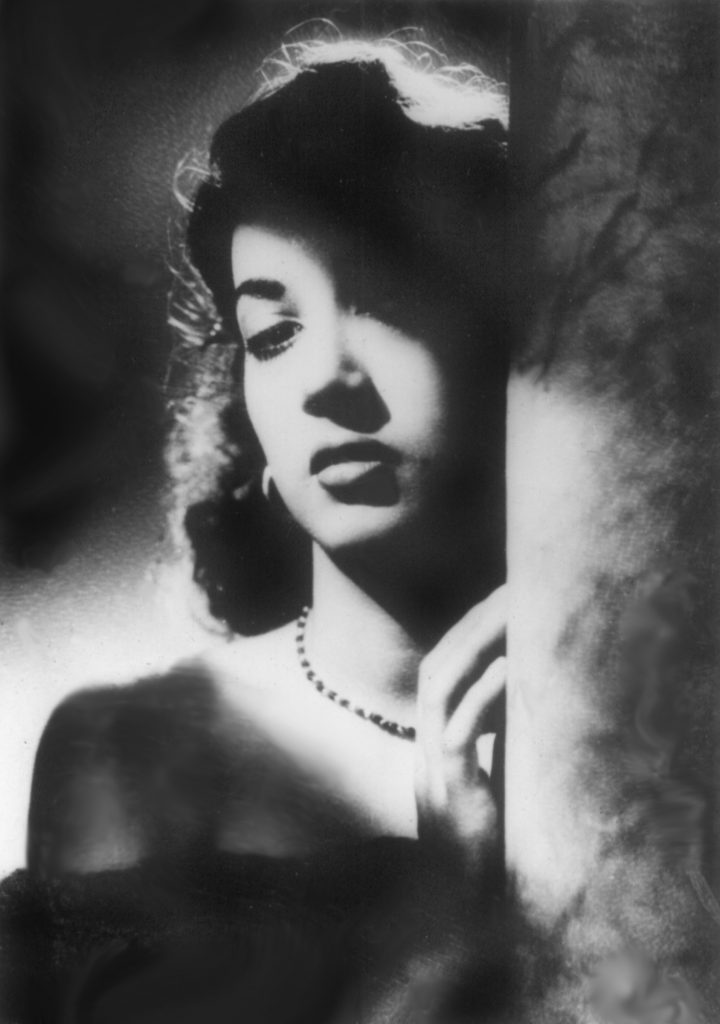 I met Shakila with the group of usual suspects and fellow filmmakers – Shivendra Singh Dungarpur, Arwa Mamaji and Naina Panemanglor while researching on Guru Dutt and Hindi cinema of the 1950s and '60s. Truth be told, she was one of those actresses who was extremely difficult to pin down. While she was friendly as ever with Arwa, who was trying to coordinate the meeting, chatting to the dozen over the phone with her, she was evasive in committing to meet us in person. Thankfully, Arwa's persistence (and charm?) won out and one finally got to meet the woman who danced and lip synced to Geeta Dutt's immortal song, Babuji Dheere Chalna, from Guru Dutt's Aar Paar and who sulked and pouted to perfection in the Leke Pehla Pehla Pyar song from CID.
Shakila looked radiant even in her 70s and was one of the warmest persons I've met and a gracious host. However, she was a bit guarded about how much to 'reveal' or sometimes rather conveniently said that she remembered very little about her time in the movies. Thankfully though, she settled down once the interview progressed and slowly became more forthcoming. She then regaled us with incidents of Guru Dutt taking multiple takes – at least 10-12 – of a particular shot from Aar Paar just to get her hair falling on her face in a particular way.  Or her amazement as to how beautifully he filmed Hoon Abhi Main Jawan Ae Dil on her in a warehouse. She recalled the friendship of the gang of 4, all actresses  – Waheeda Rehman, Nanda, Jabeen Jalil and herself – and their regular dates; meeting for lunch or a movie, all of them dressed up in burqas to avoid being recognized in public.
The highlight of the interview was undoubtedly when we ran through the picturization of Babuji Dheere Chalna along with her, all crowded around Shivendra's laptop. For all the praise she has received for the song down the years, Shakila laughingly recalled that she couldn't dance to save her life and her children kept teasing her about kicking one leg here and one leg there in the song! And when Shivendra praised her for her beauty and charm, she bashfully replied, "Ada Thi."
Rest in peace Shakilaji. Thank you for the meeting. And yes, I should have written about it much earlier…