He is one of the finest sound designers in India today. A graduate of the Film and Television Institute of India (FTII), Pune with specialisation in Sound Recording & Sound Engineering in 1992, Arun Nambiar has lent his vast expertise in the sound domain to more than 60 films. Some of his well-known films include Road (2002), My Brother Nikhil (2003), Sorry Bhai! (2008), We Are Family (2010), Filmistaan (2012), Raanjhanaa (2013), Chauranga (2014), Mohalla Assi (2015), Anaarkali Of Aarah (2017) and Atrangi Re (2021). He also won the Filmfare Award for Best Sound for his dynamic sound design in  Road.  Recently Nambiar won the Indian Recording Arts Academy (IRAA) Award for Best Sound Design for the web series Abhay 2 (2020). What makes the award special is that it is judged by eminent recording engineers themselves.
Upperstall caught up with the Sound Designer par excellence to trace his cinematic journey…
What are your earliest memories of the cinema? Do you recall how and when you first got fascinated by the medium?
There was not much entertainment barring film viewing while growing up in Calicut in Kerala in the 1970's. Fortunately for my family, my Dad took us often to the theatres to watch films. The entire experience of going to a theatre, gaping at the various posters and lobby cards, hearing the muffled soundtrack of the on-going show leaking outside the hall as we waited for our own show time, not missing the Vicco Turmeric and Vicks Action 500 advertisements, getting bored by the Indian newsreels before the film began, watching the main film with a sparkle in my eyes and buying the songbook of the film after the screening is something I can never forget. The hangover of each film would stay with us as my brother and I continued playing the roles of the film's main characters for a few days. It was exciting.
Films like Bobby (1973), Padmavyuham (1973), Ponnapuram Kota (1973), no doubt, captured my imagination as a child but one film which  mesmerised me no end was Yaadon Ki Baaraat (1973). I still remember vividly the masked men shooting the heroes' parents, the kids running behind a train but tragically getting separated, the transition of the eldest brother growing up while running, the nasty villain with shoes of sizes 8 and 9 and of course, the reunion song. I still consider it as one of my favourite films and recall that I had made a guitar out of cardboard and used to enact the songs from the film much like Tariq, who played the youngest brother.
Entering my teens in the '80s, I got attracted to the films of KG George and Padmarajan. They, along with few other filmmakers, changed the course of Malayalam films, 'famous' for their soft porn content at the time. Yavanika (1982) and Irakal (1985) by KG George, Padmarajan's Kariyilakattu Pole (1986) and Arapattiya Kettiya Gramathil (1986) and Uyarangalil (1984) by IV Sasi are some of the Malayalam films that impressed me a great deal.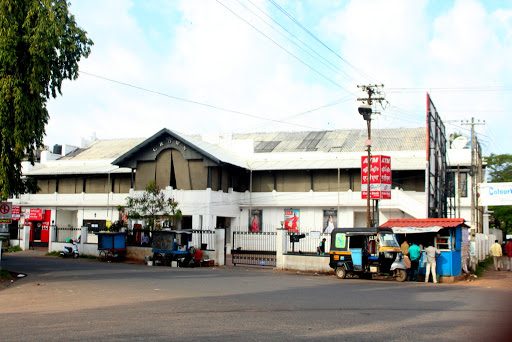 In Calicut, Crown cinema was dedicated to showing Hollywood films back then. It was my staple go-to for English films, new and old. Some films which I enjoyed there were Gunfight At The O.K. Corral (1957), Mackenna's Gold (1969), Operation Daybreak (1975), Day Of The Jackal (1973), The Magnificent Seven (1960) and the various James Bond movies. Among Hindi films, Arjun (1985), New Delhi Times (1986), Jalwa (1987) and  Ek Ruka Hua Faisla (1986)  left quite a mark on me. Doordarshan helped me in catching up with the Hindi New Wave as well as Regional Arthouse films.
By now, I had become a complete movie buff. To the extent that I used to go to the theatre and watch films alone if I had to.
It's one thing being a film buff and quite another to work in films. What made you decide to enter the film world? And why the field of Sound Designing in particular?
I was addicted to cinema and I was sure I had found my calling. I knew I had to go beyond mere film watching and be a part of the filmmaking process itself. So after the 12th standard, I got the application form from the Adayar Film Institute in Madras to apply for the cinematography course. However, at the last minute, I developed cold feet and didn't send the form even though I had filled it up.
As I mentioned, the '80s was a golden period for Malayalam cinema. Mainstream directors were taking the middle-of-the-road path by exploring realistic stories, set in actual locations and were focussing on extracting true to life, underplayed and nuanced performances with the aid of some highly talented actors and technicians. FTII graduates Adoor Gopalakrishnan, John Abraham, KG George, Shaji Karun, K Ramchandra Babu, KR Mohanan, Venu, Sunny Joseph, Devdas, Beena Paul and many others began making their mark in Malayalam cinema.Not just cinema, art and literature were also thriving with newer outlook and ideas. So  it was but natural for me to apply to the FTII. I must admit though that at the time, I didn't know what specifically I wanted to do in the film industry. Applying in my final year of college (one had to be a graduate), I opted for Sound Recording and Sound Engineering thinking that it will be easier to get admission. As it is, I was already studying Physics for my graduation. I was sure
that once I get admission in the institute, I would be able to learn the entire craft of filmmaking.
Parents at the time were largely wary of filmmaking as a secure career. What was the reaction of the family once you told them of your intention of joining films?
Truth be told, I faced no opposition as my family was completely supportive of my decision to join the FTII. My dad is a big follower of old Hollywood and Bollywood films himself. I remember he had a huge collection of photographs gathered painstakingly over years in his library of yesteryear actors like Sophia Loren and Marilyn Monroe.
You succeeded in getting admission at the FTII. What was the impact of the film institute in your life?
FTII has the ability to broaden the spheres of your mind and open up a new perspective not just to cinema but to life.  My batch mates and I were all like babies learning a new language. It was a time of making friends from all over the country, learning from erudite faculty members, participating in passionate discussion on films round the clock, discovering new forms of cinema at the daily evening screenings at the main theatre and unwinding under the wisdom tree. I would say here it was a tailor made world for me.
An integral part of film education has always been watching films. Which films would you say made a major impact on you at the Institute? Any films or sequences you recall that stood out for you in terms of their sound design?
This is a really difficult question to answer. There were far too many films. And we were getting to watch the best films ever made from every corner of the globe. Through cinema, we were also getting to learn about history, culture, art and lifestyles of different countries. Still, some films that come to mind immediately include Andrzej Wajda's Kanal (1957) Henri-Georges Clouzot's The Wages Of Fear (1953), Jean-Luc Godard's Breathless (1960), Satyajit Ray's Kanchenjungha (1962), Fritz Lang's M (1931), Costa Gavras  Z (1969). One film I particularly felt a strong personal connection with was Karel Kachyna's Jumping Over Puddles Again (1971). But this is just the tip of the iceberg. As I said, there were too many films.
In terms of sound design, I was and have always been intrigued by the way Andrei Tarkovsky used sound in his films. He uses  offscreen sounds so effectively to create spaces which are not bound by the visuals but which enter into the mental space of the characters. In Stalker (1979), he beautifully uses natural elements sounds like water and fire and also sounds of the train to achieve this. Rather than merely complementing a film's visuals, the soundscape of his films are an aural experience, propelling the viewer to an unsaid layer of storytelling.
What was life like once you graduated from the FTII? Was there a period of struggle for work to come by?
After graduation from the FTII, I was initially planning to work in Bombay for some time as a sound recordist and then make the switch to direction by assisting a filmmaker. Fortunately, I did not have to wait long for my first assignment. As soon as I reached Bombay, I was called to do the recording of the pilot track of Kalpana Lajmi's Rudaali (1992) at Jaisalmer. And there I was hobnobbing with Dimple Kapadia, Raakhee, Amjad Khan, Raj Babbar and Kalpana Lajmi besides sharing food and chatting with the great Bhupen Hazarika. That project set me up for the tough world of filmmaking, where there is no scope for a single mistake.
Meanwhile, I was on the lookout for work as an assistant director with some reputed directors. I got an opportunity to assist a friend of mine who was directing a film and I travelled to the USA for its filming. After this, when it was almost finalized that I would be quitting Bombay and joining Singeetam Srinivasa Rao to assist in direction in Chennai, his film got infinitely delayed and I had to continue with my work as a sound recordist in Bombay.
Soon, lots of non-fictional projects and TV serials work came my way as satellite TV was booming in the country at the time. I got busy with projects like CID, Surabhi and various shows on MTV. These assignments gave me the opportunity to travel all over India, experiencing new cultures, tasting local cuisines and making fast friendships. What's more, I really started enjoying my work and the plan of becoming an assistant director was put aside temporarily.
Though I never struggled and work came to me regularly, it took me time to feel secure and settled in the film industry. One of my closest friends and batch mate from the FTII, Aqueel Khan, was doing the sound design of a film called Jayate (1997). However, he had to leave for Canada and I was subsequently offered the film. It was the directorial debut of Hansal Mehta and the first film for a lot of other people too including Anurag Kashyap as a writer. It became my first independent feature film as well. I'm grateful Hansal gave me complete creative freedom on the film and I thoroughly enjoyed the whole process, aided by a fantastic team. The film was selected as part of the Indian Panorama at the International Film Festival Of India (IFFI) where it was widely appreciated.
After that I went back to doing my TV projects After about a year, Hansal called me to do his second film Dil Pe Mat Le Yaar (2000) starring Manoj Bajpayee and Tabu. Sound technology was changing rapidly during this period. Its workflow had veered towards the digital format with the entry of digital audio workstations like Protools. Also, the surround sound formats Dolby Digital and DTS were beginning to get popular in India. After the release of the film, I started getting more and more offers to do feature films. That was the tipping point in my career when I shifted from TV shows to feature films.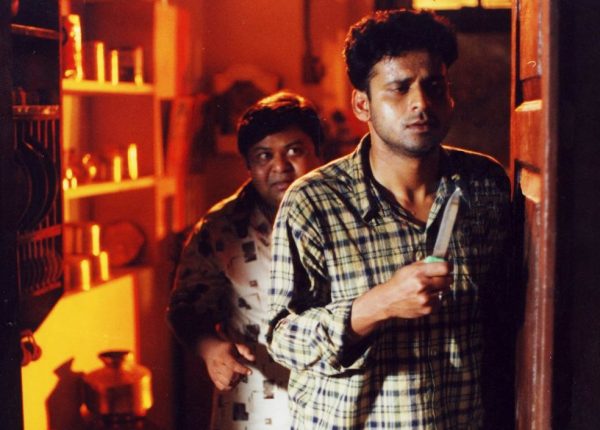 You've spoken about your journey into the film industry. Could we now talk about your approach to your art? 
It goes without saying that each and every department plays its role in the filmmaking process. My approach is to ensure that the sound design of a film unobtrusively mingles with the other departments and creates a wholesome feel for a viewer. I see the film more like a music composition where all the departments are playing their different instruments but in perfect harmony. However, if even one 'musician' goes off key, it tells on the entire composition.
I prefer to be involved with the film as early as possible. The script gets me thinking of the sounds associated with the narrative. Then at the pre-production stage I can give my inputs to the director and the other team members regarding the locations, props, flooring for the scene, etc. from which I can derive the elements for sound designing organically. After the final edit is done, I first watch the film like a layman and thereafter mark the scenes and sequences where I think I can bring in my expertise to make it more impactful while charting an emotional graph for the entire film through its sound.
I must add here that synergy between the director and the sound designer is an important part of sound designing. In fact, I interact as much as I can with the director and talk to him about random things that are not always necessarily connected to the film. It's more about knowing her or him as a person and trying to figure out his mindset and approach both – to the film and life in general. Many a time, they are not able to convey their thoughts specifically or clearly in their briefing. So for me, it's more like taking out a thought or two from their minds (a la Inception) and then presenting it back to them in the film's soundtrack. This has worked well for me. There have been enough instances when the directors were amazed after listening to a scene saying that this was exactly what they wanted.
You've largely been involved with films at the post-production stage rather than being on location. Any particular reason for this?
Actually, I have done my share of location recordings earlier on. But I was clear I wanted to focus on post-production where the film's entire sound design takes shape. That does not mean that I have given up on location sound. In fact, recently I have done sync sound for Raksha Bandhan (2022), directed Aanand L Rai. But even if I am not involved physically with location sound, I try to be present for the shoot whenever possible. This helps me to get a feel of the shooting locations, which then helps me in the sound designing process especially in capturing ambient sounds unique to those locales.
Would you say Sound Design has still not got the importance it deserves in our film industry? Or have things changed following Resul Pookutty's Oscar for Slumdog Millionaire (2008)?
Oh, I would say things are much better now in some ways. Today, there are more and more directors and producers who understand the importance of sound design in a film.  Sync sound has become a norm now in Hindi films. Though I have to say here that the 'lock up' of the location and the discipline in terms of maintaining silence on sets still has to improve a lot. The one thing where things need to change majorly is the time we get in post production. It is much too short mostly due to the pre-decided release dates of most films. A staggered delay in the film hits the sound department the most due to it being the final work in the chain, which in turn affects the quality of sound design. A little more time can make a world of a difference. I hope we are able to streamline post production schedules better in the future. It can only help the film.
Can you talk about which of your projects have given you the most satisfaction? Are there any particular scenes or sequences that stand out for you in terms of their sound design?
As artists we are never creatively satisfied. We always see the gaps in our design in the final print and constantly feel we could have done better.
Speaking of specific projects is a difficult task because as soon as I talk of some of them, it may wrongly convey that the films not mentioned are subpar. Still, in terms of creating the soundscape organically where everything fell into place nicely, My Brother Nikhil, Filmistaan and Mohalla Assi have given me immense satisfaction.
Mohalla Assi, directed by Dr Chandraprakash Dwivedi and based on the famous book, Kashi Ki Assi, by Kashi Nath Singh captures two time periods in Varanasi – from 1988-1990 and post 1998. The opening scenes of the film were more about creating the character of Varanasi through the ghat sounds, pundits reciting mantra, the temple aarti, the sounds of shehnai and tabla lightly filtering out from narrow alleys of the city. But as the film progresses we hear the change in the soundscape initially with the Mandal Commission protests and then the Ram Mandir dispute. I had to go through hours of archival materials to get the correct tone of the high pitched speeches made by the political leaders of that time as they urged the local dwellers to march to Ayodhya .These speeches were combined with the crowd sounds (recorded in a makeshift studio of a church in Varanasi) to create the hysteria that was engulfing the quaint city.  It also provided the motivation for the protagonist, Dharamnath Pandey (Sunny Deol), to go to Ayodhya as a 'karsevak'. The second part of the film is post-liberalisation Varanasi. Now you can hear TV sounds replacing the shehnai in the narrow alleys, guest houses play trance music while the blaring loud speakers with jhankaar beats take over the Varanasi soundscape .
I can also pick out some scenes from Darna Mana Hai (2003), an anthology of six stories, Road for its chase sequences, Mauli (2018) for its over the top action sequences and Chauranga for its minimalistic sound design, which I felt fell in perfect tandem with the background score done by my friend Vivek Philip.
In Raanjhanaa let me talk briefly about a flashback sequence set in Varanasi railway station where the lead character Kundan (Dhanush) cycles into the railway platform only to see his 'lover' departing. As the train moves out of the station, the shot shifts to slow motion and slowly transitions to the present where the same character is lying in an ICU bed. I took the rhythm of the train sounds from the flashback, slowed it down and sonically morphed to match to the rhythm of the heart beat before we see the ICU. I thought it was a smooth and effective audio transition to carry over an emotion.
Can we talk about Abhay 2, the web series for which you won the IRAA award?
Abhay 2 is the second season of Abhay which is streaming on ZEE5 . This series is an investigative thriller set in Lucknow and follows the character, Abhay Pratap, the Superintendent of Police of the Special Task Force. He is trying to decode a criminal who has kidnapped school children and is trying to manipulate Abhay to get his crimes done. It's a complex mind game played between two extremely intelligent people, who are  on the opposite sides of the law. The series gave me ample opportunities to play with innovative spatial treatments sound wise as the scenes are set in diverse spaces as a dimly lit solitary confinement cell, an under construction building, an amphitheatre and various other unique settings. I tried to create a dark, brooding tonal palette for the entire series, rarely using any pleasant sounds. I am glad that it has been appreciated by the sound fraternity.
What are your plans for the future? Any thoughts of branching out beyond Sound Design?
I am collaborating on the screenplay of a feature film with a couple of friends that I want to direct. However, it's too early to go into the details. I will reveal it at an appropriate time when I see the possibility of it happening. I am also toying with other story  ideas too. I am always on the lookout for documentary subjects as that is one medium I want to explore as a one man unit. Most importantly, I still have the sparkle in my eyes while watching a film as I did in Calicut as a young boy. The day I feel that is missing, I would quit and take a backpack to travel all over the world.