Come 8th October, 2022, and thanks to the Film Heritage Foundation (FHF) and the PVR group, a 4 day retrospective of Amitabh Bachchan, featuring films from his heyday as a leading man, is being held across the country. The occasion? To celebrate Bachchan as he turns 80 on October 11, 2022!
Bachchan, who epitomised the 'angry young man' of the 1970s and '80s, began his acting career in 1969 as one of the seven Indians in KA Abbas' Saat Hindustani (1969). After a long struggle, it was with Zanjeer (1973) that he finally attained stardom as a cop out for revenge against the man who destroyed his family. Zanjeer, an intense revenge drama inspired by the Spaghetti Western, Da Uomo a Uomo or Death Rides a Horse (1967), saw Bachchan become emblematic of the new kind of action hero. Audiences were stunned out of their stupor and happily embraced him as he took on his problems head on and solved them himself, even taking recourse outside the law if need be. Here was a man who understood their everyday problems and what's more, faced up to them and overcame them. Gone were the days of weak, romantic heroes like Rajesh Khanna, who spent all their time looking into the heroine's eyes and mouthing sweet nothings. The new saviour, with much anger smouldering under the surface just waiting to erupt, had arrived and how!
From there, there was no turning back for Bachchan. He continues to be one of the busiest and most sort after actors today. He even has a new release, Goodbye (2022), hitting the screens on October 7, 2022, a day ahead of this retrospective.
Shivendra Singh Dungarpur, the Founder Director of Film Heritage Foundation and an award-winning filmmaker himself, recalls growing up on the films of Bachchan in the '70s and is extremely excited to be driving this wonderful initiative to celebrate his favorite actor. Bachchan, for his part, has proved to be the ideal ambassador for the FHF, reiterating time and again the great need to preserve India's cinematic heritage and always extending his support to the Foundation's exemplary work in this regard. The Foundation's mission statement declares that it is 'dedicated to supporting the conservation, preservation and restoration of the moving image and to developing interdisciplinary programs to create awareness about the language of cinema'. Besides housing considerable film memorabilia, the FHF has conducted a series of unique one-of-a-type Film Preservation and Restoration Workshops across India and has also been actively involved with state-of-the-art restoration of classic Indian films such as Kalpana (1948), Kummatty (1979) and most recently, Thamp (1978). It has also come out with two publications, From Darkness Into Light – Perspectives on Film Preservation & Restoration edited by Rajesh Devraj and Yesterday's Films For Tomorrow by P K Nair.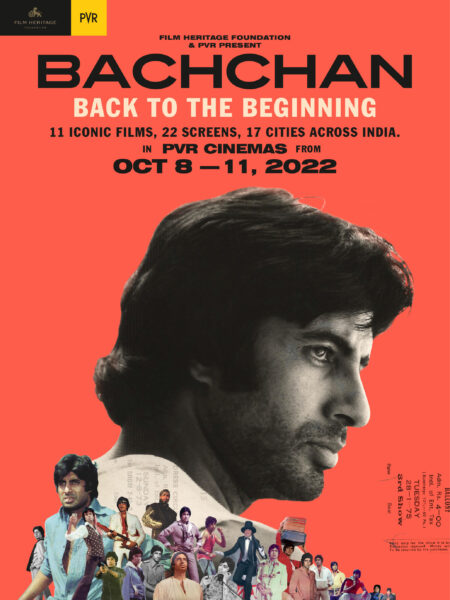 With the buzz created by the initial announcements through the posters of the retrospective, another two cities and 3 screens have already been added by PVR. So as of now, the retrospective of 11 films is spread over 19 Indian cities and 25 PVR screens. The FHF has taken great care to source out the best available material to enhance the experience of the viewers. The 11 films that would showcase Bachchan at his best are – Abhimaan (1973), Deewaar (1975), Chupke Chupke (1975), Mili (1975), Kabhi Kabhie (1976), Amar Akbar Anthony (1977), Don (1978), Kaala Patthar (1979), Kaalia (1981), Satte Pe Satta (1981), and Namak Halaal (1982).
In addition to the screenings is a display of various memorabilia highlighting the rise and glory of Bachchan curated by SMM Ausaja, Senior Vice President – Content at Fantico – a Vistas Media Capital Enterprise, and a film historian, collector of film memorabilia and author in his own right. Ausaja has built up quite a formidable reputation of being the authority on Bachchan and his cinematic career. The items being showcased include rare stills, posters, lobby cards, LP jackets besides Bachchan's iconic costume from Shahenshah (1988) and an eye-catching 7-feet tall cut out artwork featuring the knotted shirt worn by Bachchan in Deewaar by the famous artist, Shrikant Dhongade. The exhibition is being held at PVR Juhu, Mumbai through the four days from October 8th to 11th, 2022.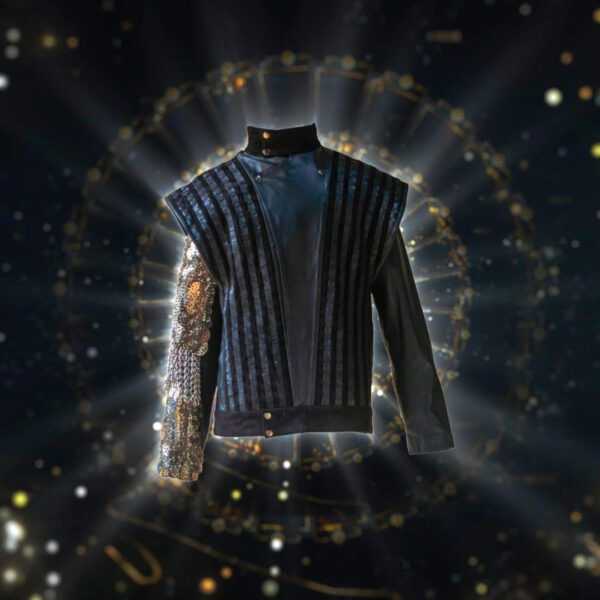 PVR Cinemas has made a movie pass priced at Rs 400 that can be purchased online through the PVR App or from its website. The pass is valid across all days in any of the 25 cinemas where the movies are running. The pass on the website can be purchased from here – https://www.pvrcinemas.com/movie-pass/Amitabh.
The schedule of the screenings can be seen here: Bachchan Film Festival 8th – 11th Oct 2022 – Schedule