Ace musician Kersi Lord, not only imported the first synthesizer into India in 1973, but also introduced musical instruments like the 'glockenspiel' in Indian cinema for the cigarette lighter effect in Hum Dono (1961). He is also well-known for playing the accordion pieces in the hit songs Roop Tera Mastana from Aradhana (1969) and O Meri Sharmilee from Sharmilee (1971), among many others.
Born on 14th February, 1935 and one of the last survivors from the golden age of Hindi cinema, Kersi Lord had music in his blood. His father, Cawas Lord, was an illustrious percussionist, who played in the orchestra for Indian film songs from the 1930s onwards and brought instruments like the bongo and the congo to Hindi film music. Lord began accompanying his father to the studio when barely 13 and the following year, he found himself playing music for films when just 14. From playing various instruments, Lord found himself working as an arranger for music directors like Naushad, for whom he did his first film as an arranger, Saathi (1968). In fact, Lord fought to get credit for arrangers on screen, demanding a special title card for his work – Music Arranged and Conducted by Kersi Lord. In a few films, he succeeded and was credited for his work. While Lord also composed the background score in many of these films, he did not take credit for the composing. He justified his stance in an interview given to Gregory D Booth for the book, Behind The Curtain: Making Music in Mumbai's Film Studios, saying,  'I could not claim to have scored the background score as I was working for the music director, even though the whole thing was done by me." Incidentally, it was Pyarelal of the Laxmikant-Pyarelal team, who gave him the book Composing For Films to sharpen his background composing skills.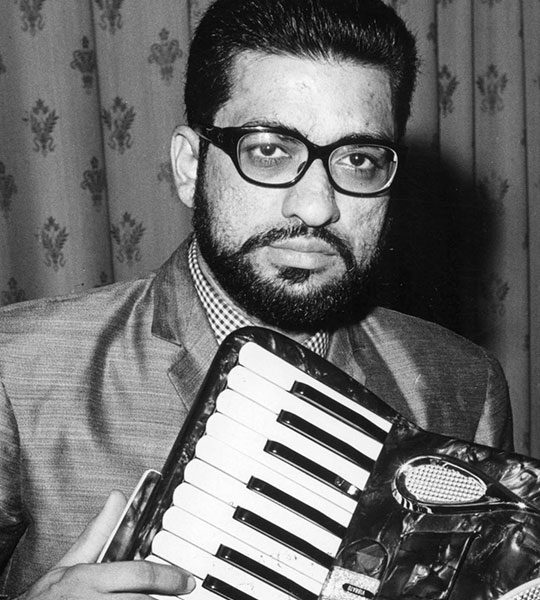 Though he played for several music directors, Lord shared a special bond with RD Burman. Recalling Pancham in an interview, Lord once said, "There's no doubt in my mind that RD Burman was the best. I played for him in many films. In fact, it was RD who first introduced the electronic organ in India for the composition O Mere Sona Re in Teesri Manzil (1966) for which I had the privilege of playing the organ."
Lord is known for his many innovations in the music industry in India. Besides those mentioned above, he also brought in the first programmable keyboard into the film line. In his interview to Booth he recalls, "That was an Ensoniq ESQ-1. The film I think was called Soorma Bhopali (1988). That was different (from earlier keyboards) because for that you programmed some music, and it went straight onto one of the tracks."
Lord was specially known for his playing of the accordion and, in particular, for the single shot song in Aradhana, Roop Tera Mastana. In an interview shot by Moti Lalwani, Lord remembers SD Burman as a simple down-to-earth man albeit a bit tight-fisted! Recalling the song, which many have attributed to RD, Lord says that while he doesn't know what happened in the sittings, RD was not involved in its recording at all. In fact, it was SD who explained the song, its situation and mood to Lord, giving him full freedom to add to the composition as he liked. For the song, for the first time, he had an amplifier and a contact mike for the accordion. The song, like most of Dada Burman's songs, never went into overtime and was recorded in about four hours flat. The final result is magical.
https://www.youtube.com/watch?v=HenA-OUyo0s
Kersi Lord retired in 2000 after a career spanning more than 5 decades. He passed away in Mumbai on October 16, 2016. He had been ailing for sometime. The Lords – father  Cawas, Kersi and his brother, Burjor, all musicians, have been featured extensively in a wonderful documentary, The Human Factor (2012), directed by Rudradeep Bhattacharjee.