In LV Prasad's Raj Kapoor-Meena Kumari starrer Sharada (1957), lovers Raj Kapoor and Meena Kumari struggle with their relationship after circumstances force her to marry his father and become his stepmother and he has to call her 'Maa'. In Rajinder Singh Bedi's classic Urdu novella set in a village in Punjab, Ek Chadar Maili Si, it is quite the reverse. The lead character, Rano, married to a tonga driver, Trilok with whom she has 4 children, is made to marry her much younger brother-in-law, Mangal, when her husband is murdered. This, when she has always considered Mangal more like her son. The critically acclaimed literary work won Bedi the Sahitya Akademi award and deservedly so. Quoting author Madhulika Liddle, "Desperation, despair, anguish, hope, seduction, love. Memories. The pain born out of love. All of these, and more emotions, are what make Ek Chadar Maili Si so worthy of the Sahitya Akademi award it won. And the description of village life in Punjab is brilliant: not intrusive, but very well woven into the story."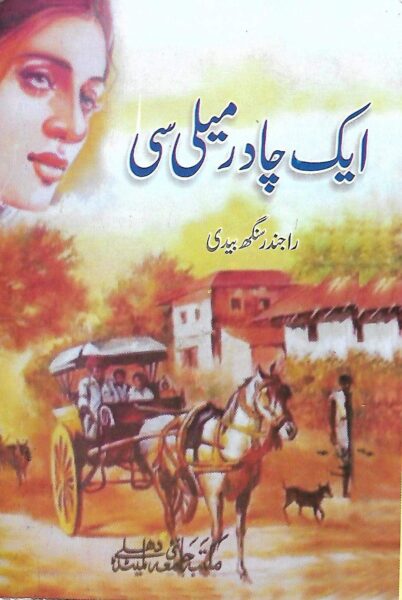 Bedi was already a successful writer in filmdom having written for several films including Devdas (1955), Musafir (1957), Madhumati (1958), Anuradha (1960) and Aas Ka Panchhi (1961), when he decided to make his directorial debut adapting his own piece of writing as a film in Punjabi named after his central character and the heart and soul of Ek Chadar Maili Si, Rano. Rano was launched sometime around 1964 starring Geeta Bali in the title role, Dharmendra as her brother-in-law, Mangal, and Meena Rai as the Muslim girl whom Mangal loved, Salamat. Bedi was adamant that no one but Bali could do justice to the complex role of Rano. Bali, by then a mother of two, was doing just the odd film or two at the time and was doubtful but her husband, Shammi Kapoor, encouraged her to take up the role. She not only agreed but became the co-producer of the film as well. For all her phenomenal acting talent, she always felt that she had not filmed a true classic. Rano was that chance. It is said that a young 21 year old Rajesh Khanna was in the running for Mangal's role at some point but Bedi finally went ahead with the then upcoming and handsome Punjabi actor, Dharmendra, who had just begun to make a mark for himself in the Hindi film industry.
Filming began in and around around Banga in Punjab in 1964. Bali threw herself into the role and it is said she even wore the clothes of the locals where they were shooting to give her performance that extra layer of authenticity. But then tragedy struck. Bali contacted small-pox during the shoot. And on January 21, 1965 she passed away in Bombay when just in her mid thirties. Bali's son, Aditya, in an interview to Times of India in 2011, recalled, "My mother was gone in just 15 days. I had gone on location in rural Punjab where she contracted smallpox… …My mom had picked me up from boarding school and taken me to the location. I spent the whole month with her. Then she fell ill. My father left his own shoot and picked both of us up. Her condition got worse and finally she died. Dad was doing Teesri Manzil at that time."
Bali's death caused the project to be shelved. It is said that Bedi was so distraught at Bali's passing that he burnt the script of Rano on Bali's funeral pyre. He would finally make his directorial debut years later with Dastak (1970) starring Sanjeev Kumar and Rehana Sultan, both of whom went on to win National Awards for their fine performances as did Madan Mohan for his haunting music. Meena Rai would go on to became a big star in the world of Punjabi cinema while Dharmendra, of course, became a huge star in the world of Hindi films.
Finally, it was filmmaker Sukhwant Dhadda, who brought Ek Chadar Maili Si to the silver screen in 1986. Hema Malini gave one of the finest performances of her career playing Rano with Rishi Kapoor complementing her perfectly, playing Mangal. The role of Salamat, however, was diluted to that being a gypsy girl called Raaji, played by Poonam Dhillon. Though the film was highly appreciated, it did not work at the box office.
Across the border, actress Sangeeta directed and starred in a Pakistani movie version of the novella, Muthi Bhar Chawal (1978), for which she won the Nigar Award – the Pakistani version of the Filmfare Award – for Best Director and Best Actress. In 2008, she would remake the story once again as a TV series with the same title.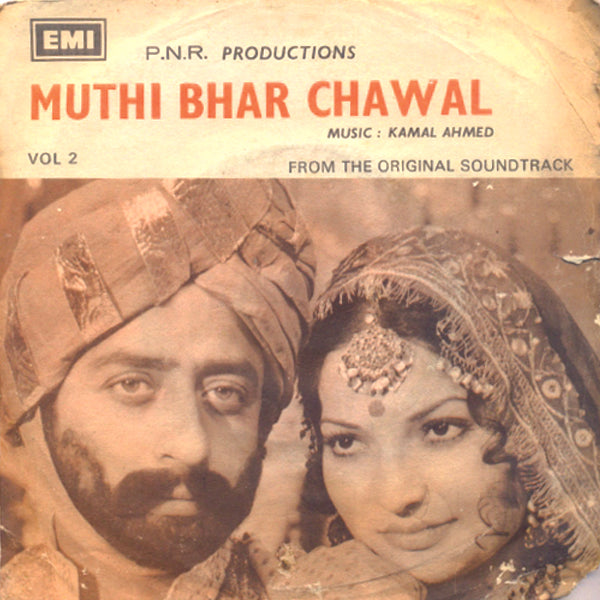 Header photo: Dharmendra and Meena Rai in Rano courtesy Dharmendra